Podcast: Play in new window | Download
Subscribe: RSS
On this episode The Rialto Report is joined by Susan McBain – star of the 1970's New York adult film scene.
This episode running time is 42 minutes.
_______________________________________________________________________________________________
Susan McBain was one of the instantly recognizable actresses in 1970s New York adult film.
She was a talented, witty actress, whose presence always enhanced the movies in which she appeared. And she acted with nearly all the notable directors of the time – including Gerry Damiano, Radley Metzger, Carter Stevens, and Chuck Vincent.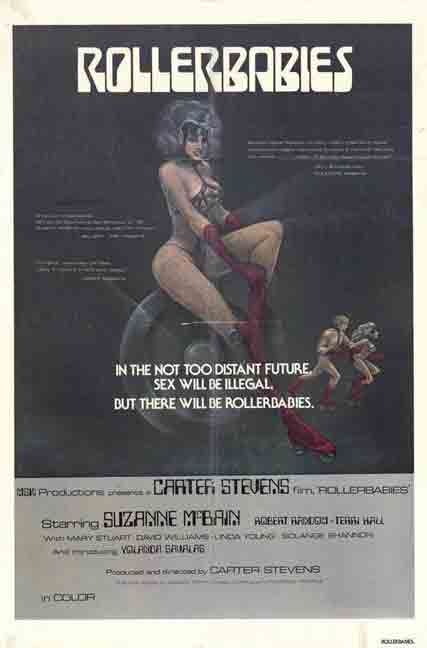 She looked elegant, spoke well, and had the appearance of a private, well to do girl next door.
As it turns out, she did come from an affluent family.
And she was and is private too. In fact since she left the industry in the late 70s, she's not spoken about it with anyone – not even her family or friends.
As a result Susan McBain is not easily persuaded to be interviewed – and there are areas of her life that are off-limits. She worked in the music industry and mainstream movies for example – and is unwilling to kiss and tell about either period.
But she has agreed to talk with us about her time in adult films – even though she probably can't quite understand why anyone would still have an interest. She doesn't regret her involvement – she'd just rather not be talking about it.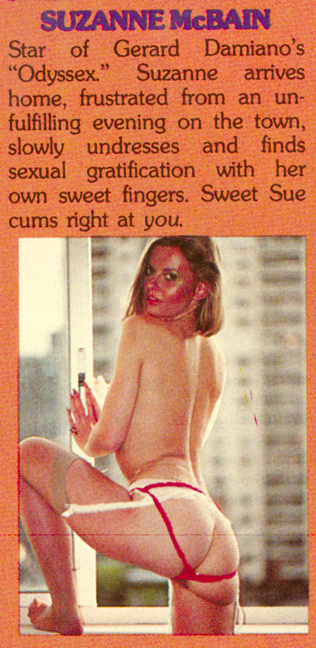 After all it's been over 35 years since she made her last film appearance, and today she remembers few of her 30 or so films. A few do stand out for her however – Odyssey, Barbara Broadcast, The Farmer's Daughters, Obsessed, and Rollerbabies, as well as the loops that she made with the New York husband and wife team – Peter and Iris.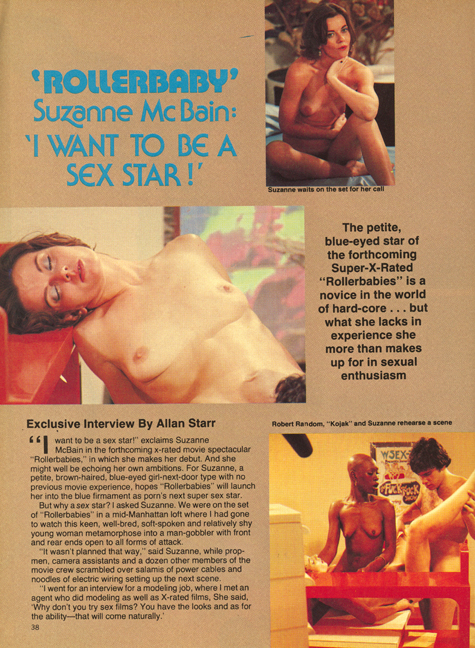 Her life hasn't been an easy one and in recent years, she's suffered from multiple debilitating health issues – but today she remains the same happy and gracious presence she always was.
We're grateful she agreed to speak to us in what may be her only interview about her life as one of the stars of the golden age of adult film in New York.
Susan McBain pictures: