It was a marriage made in heaven: one of the most popular pin-up models of her era immortalized by the one of most successful pin-up photographers of the 1950s and 1960s.
In the late 1960s and early 1970s, Uschi Digard, pneumatic model and sultry softcore film star, was riding the crest of a lusty wave. Her photo shoots were appearing in men's magazines the world over at the same as she was making memorable appearances in Russ Meyer breast-in-show movies – completely defying the conventional wisdom that a sex symbol could suffer from over-exposure.
At the same time, the work of photographer Bunny Yeager was similarly ubiquitous. She worked extensively with Playboy magazine, shooting eight centerfolds in addition to covers and pictorial spreads, and her photo spreads appeared in mainstream magazines such as Cosmopolitan, Esquire, Pageant, Redbook and Women's Wear Daily. Remember Bettie Page posing in front of a Christmas tree wearing only a Santa hat and a wink? That was a Bunny photograph. Or how about the still images of Ursula Andress emerging from the water on the beach in Jamaica for the 1962 James Bond film 'Dr. No'. Those were Bunny's too.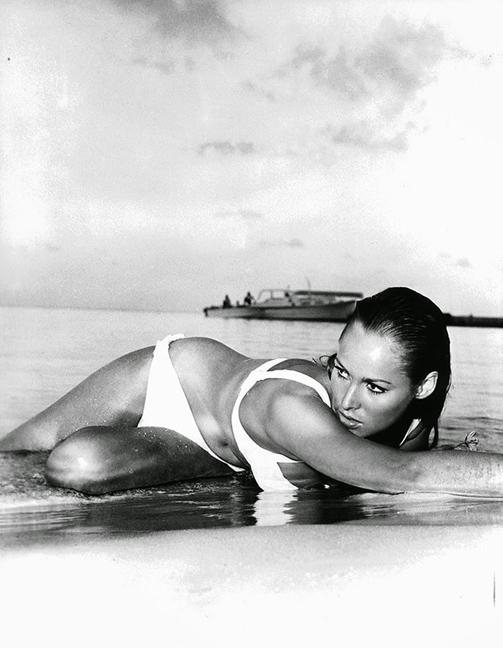 Ursula Andress, by Bunny Yeager
So it seemed only natural that when Bunny traveled away from her beloved Miami, FL and visited Uschi's preferred habitat of Southern California, she would visit Uschi in her home – and they would work together. The resulting photos would be sold to a variety of men's magazines (plus a few true crime monthly rags too).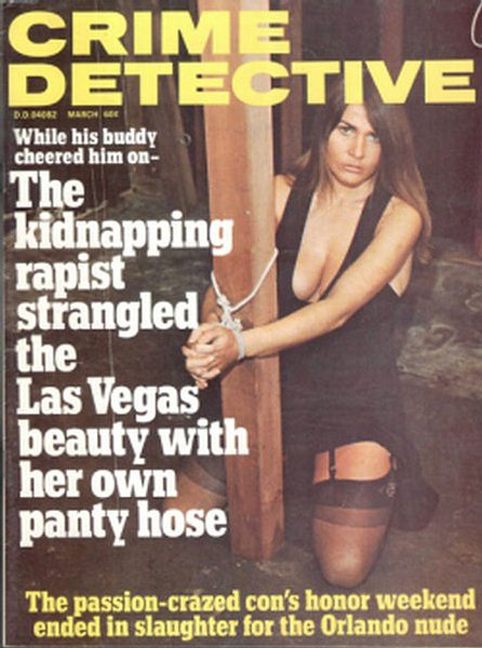 Uschi, true crime heroine
When we spoke to Uschi recently, she remembered Bunny as being effortlessly gentle, calm, and confident, and that their photo sessions were always relaxed and entertaining – rather different from the hundreds of experiences Uschi had with many lecherous male photographers.
This is a selection of pictures from their photo shoots – many taken from the original negatives.
You can listen to our podcast interview with Uschi here.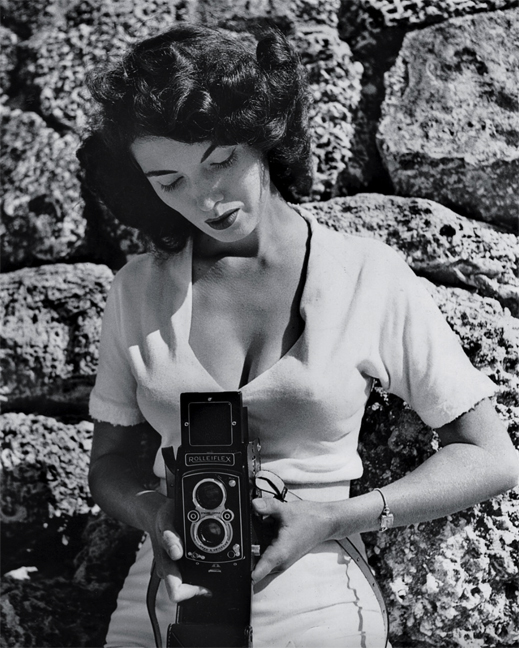 Bunny Yeager
———————————————————————————————–
Bunny Yeager – The Uschi Digard pictures