Anna Gaël, star of Radley Metzger's Therese and Isabelle (1968), passed away last month.

Her career as a glamorous actor of the 1960s and 70s has largely been undocumented – perhaps because she wed a wealthy British aristocrat, a controversial and scandalous union that started when Anna was just 15, and involved salacious stories of hundreds of lovers, erotic paintings of the Kama Sutra that police deemed to be obscene, one of the most famous English stately homes, and allegations of racism that caused the break-up of a noble family.
The Rialto Report's Ashley West spoke with Anna Gaël before she died, and asked her about her colorful life – and her memories of making 'Therese and Isabelle.' The conversation was never made public – until now.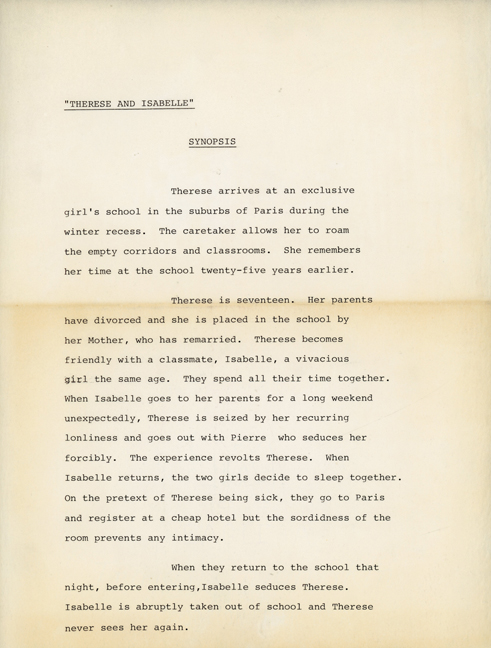 'Therese and Isabelle' synopsis sent to Anna Gaël in advance of the film's production

————————————————————————————————————————–
Anna Gaël – A Colorful Life
1. Life Before 'Therese and Isabelle'
Twenty years ago, Radley Metzger had an idea: since many of his films featured strong female characters, what if he compiled a series of clips from them – and interspersed those clips with new interviews with the actresses behind the lead roles?
Sadly, as with most of Radley's projects in later years, the film idea never materialized, beset by doubts and dwindling confidence.
One of the women Radley most wanted to feature was Anna Gaël – 'Isabelle' in his controversial adaptation of Violette Leduc's lesbian novel, 'Therese and Isabelle.' It had taken him years to obtain current-day contact details for her, no doubt in part because she had married into English nobility – not to mention English eccentricity – and lived an unconventional life. By the time Radley tracked her down, his interest in the project had passed and so he never re-approached her. When I told Radley it was a shame he hadn't interviewed Anna because her posr-film life had been so colorful, Radley agreed, and offered me Anna's personal phone number.
So I phoned her.
To my knowledge, Anna Gaël had never been forthcoming about her past life in sexploitation films in the 1960s and 70s, so I wasn't optimistic about convincing her to talk fifty years later. But life sometimes has pleasant surprises, and whether I caught her on a good day, or whether Radley's name still opened doors, or whether 'Therese and Isabelle' was just a film she liked talking about, Anna was immediately friendly, sweet, and loquacious. She answered the phone from her home in Paris, a location where she still spent much of her time.
My first question concerned administrative formalities: how would she prefer to be addressed? After all, she was born Anna Abigail Gyarmathy, but since her second marriage, she was variously known as Ceawlin Thynn, 8th Marquess of Bath, the Viscountess Weymouth, the Dowager Marchioness, and the Hon. Lady Thynn.
She laughed: "It's Anna for you, dear."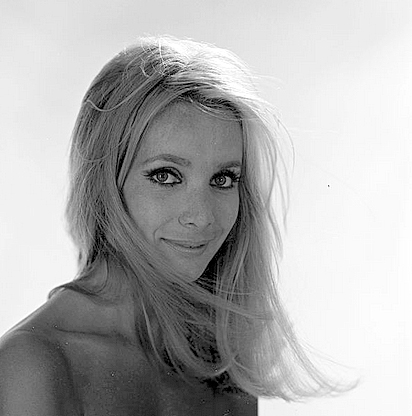 Anne Gaël
Anna confirmed her Hungarian background, and described her intellectual-bohemian parents: her father was a mathematician and her mother wrote poetry, and at the age of six she was smuggled on a false passport out of Hungary to France to live with her mother. Anna always wanted to be an actor, and began appearing in films when she was fifteen. The parts came quickly – firstly, she said, uncredited walk-on roles in big budget French movies, then leading parts in a succession of movies made for French television: "I was a young, beautiful thing, and for a time I was offered parts every week. It was fun."
When I asked which of her early films left most of an impression, Anna didn't hesitate: "I made a film in the mid 1960s called, Espions à l'affût. I don't know what the English title was ('Heat of Midnight') – but it was a Max Pécas film, and if you know anything about him, you'll know that it was a sex film. By that I mean, it was a crime thriller, but with the focus on sex and nudity."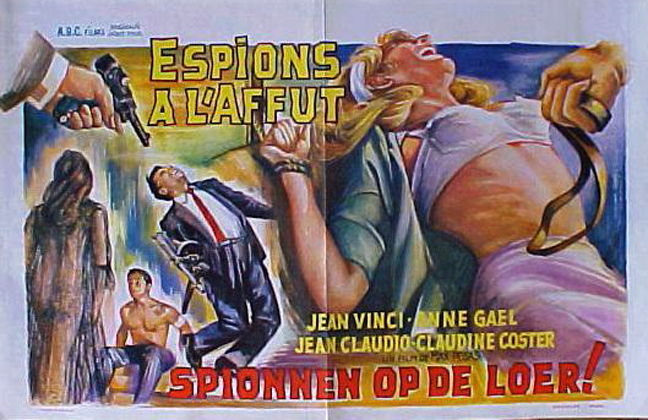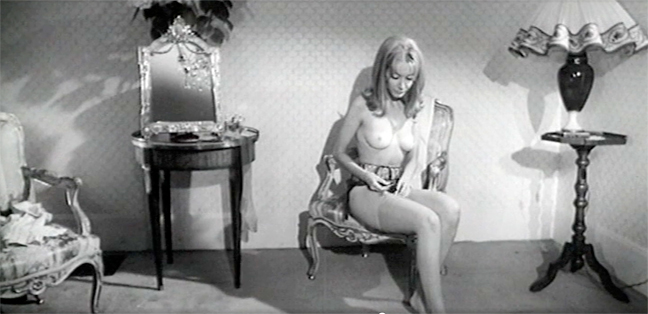 Anne Gaël in 'Espions à l'affût' (1966)
Did the sexual content create a problem for you?
"Not per se. I had no problem taking my clothes off. It was the sixties, and everything was very relaxed. But the reason I remember 'Espions' was that it gave me a certain reputation, darling. Suddenly every director in town wanted to audition me – and get me to strip for them. I was wanted for every sex comedy, sex farce, sex thriller… and sometimes, when I was invited to an audition, I suspected there was no film…"
What was your reaction to this casting couch approach?
"Oh, it was just inevitable. Frightfully inevitable, dear. I refused to do it when I sensed it was… an opportunistic request. I didn't have a problem doing that.
"Nowadays I'm exasperated… I sigh when I hear that an actress is claiming that a director has been inappropriate with her. This has always happened, sweetie. Just take control, and walk away. It's not difficult to do. It wasn't difficult for me. It was a male-dominated business – even more so in those days. But you have to take control of a situation. I knew that."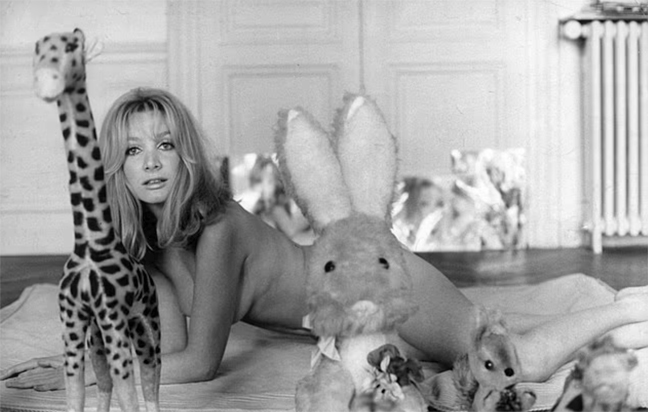 Did you resent having to make films where you were essentially being hired for your looks?
"Oh no. Quite the opposite. Did I mind being a sex symbol? Why should I mind that, dear? You are only young and beautiful for a short time. I took advantage of it, and enjoyed it all. I was in a film called Via Macau (1966) and we filmed in China, Portugal, France… what girl wouldn't enjoy that?"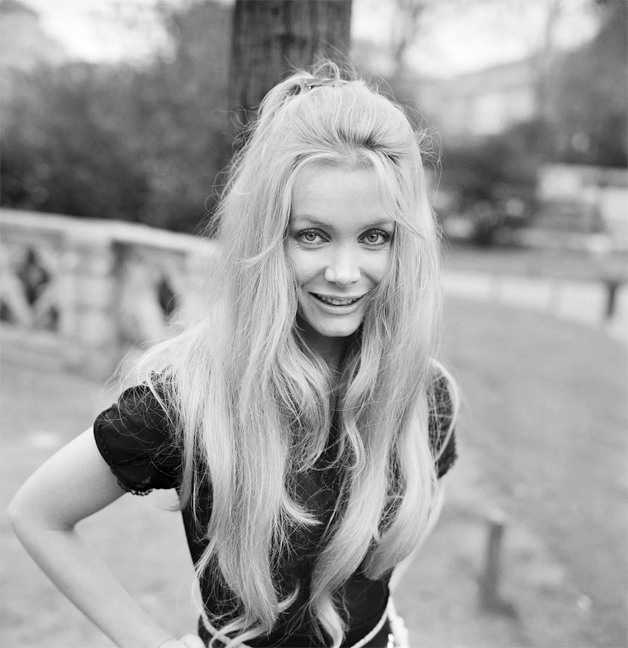 I enquired about meeting her future husband, Alexander. At the time, he was 26, an heir to a noble title and a sizeable English estate, an imposing 6ft 5in figure with a straggly beard and flowing shoulder-length hair, often topped with a fez. She was an inexperienced 15-year-old schoolgirl. Anna laughed at the memory.
"I was a quietly rebellious teenager, hated school, and would run around the streets of Paris when I should have been in classes. I met Alexander in a dark, dirty theater. He was more than ten years older than I. I was taken by his confidence, and he seduced me."
I pointed out that by the standards of today – by the standards of any day – Alexander's advances had been rather incorrect given her young age.
"That was nothing! He was at art college in Montparnasse, and he convinced me that he needed a model to draw. He said it was imperative for me to pose nude for him. So I did! That was our first date."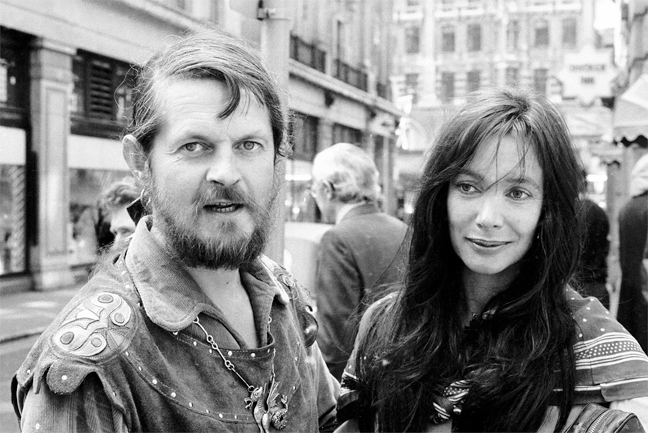 Alexander and Anna
Was it a romance from start?
"I suppose it was. As much as a fifteen-year-old can be in love. We lived together, partied together, traveled together – we spent months in South America driving in his Jaguar."
But when you got married in 1963, it was to someone else (French film director Gilbert Pineau)?
"Oh everything was so casual in those days. Gilbert and I worked together a lot on the TV movies. As for Alexander and I… we were on and off all the time. I was seeing various people when I got married to Gilbert, including Alexander… and he was sleeping with everyone too."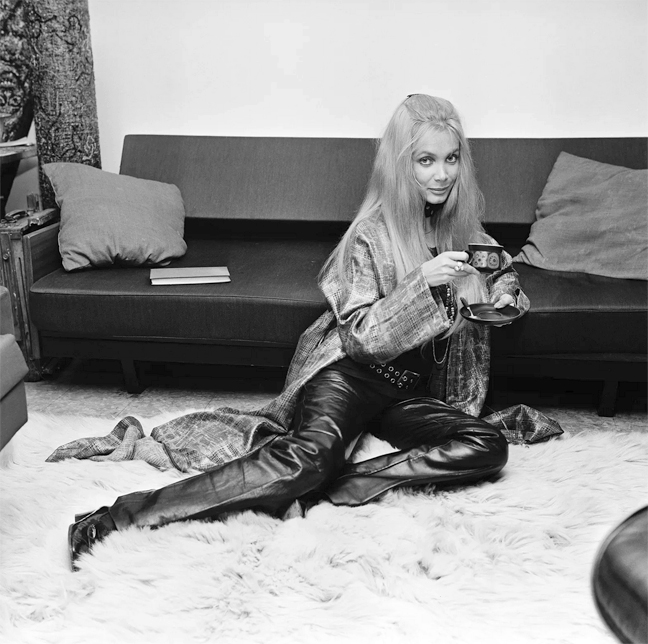 *
2. 'Therese and Isabelle'
I asked Anna what she remembered about Radley's 'Therese and Isabelle' (1968), and her response was immediately enthusiastic.
"The film production was wonderful. Very professional, and Essy (Persson) and I were treated like superstars. That wasn't always the case in films then.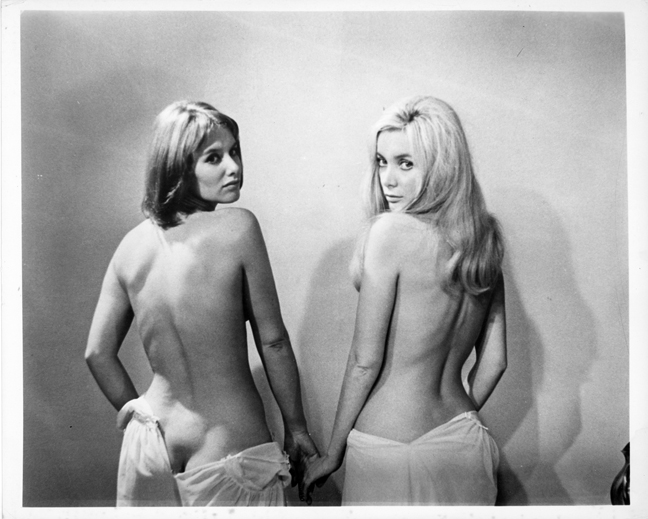 Essy Persson and Anna Gaël
"Radley was the perfect American gentleman – suave, intellectual, and thoughtful. He knew what he wanted every second of the production: it was as if he had already made the film in his head, and his job was just to deliver that vision. He was very hands-on. He spent time with each actor telling them exactly what he wanted. He did the same with the cameraman, the production manager. He had control over every part of the process. Everyone looked up to him.
"He was dishy too in a rather European way. Handsome and charming. I had the impression he was gently flirting with everyone, but he was deeply professional at the same time."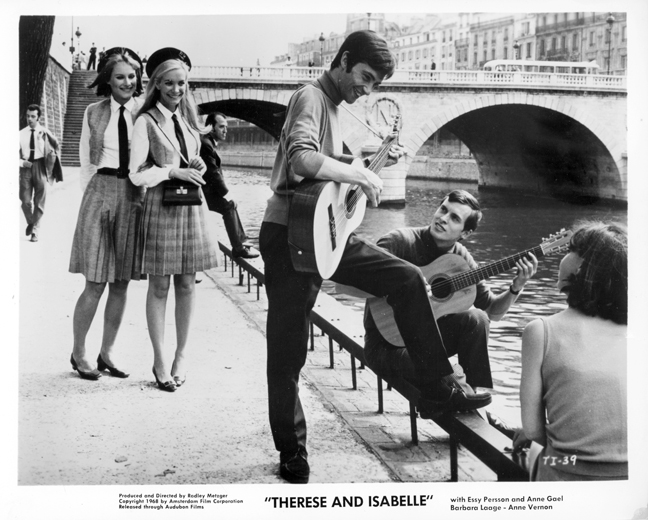 What do you remember about the shoot?
"I always remember something that Radley said to me one night: "the trick to making a movie is to make it look like it cost a million dollars but instead to make it as cheaply as possible."
"We shot it all in locations around Paris which I loved because I've kept a home here for years. Paris is so close to my heart. Everyone stayed in hotels in the center of town, and we traveled to the set each day. We filmed in a marvelous abbey for the first half of the shoot, and then in a chateau on the west of Paris. I still drive past that location and think of 'Therese and Isabelle.'"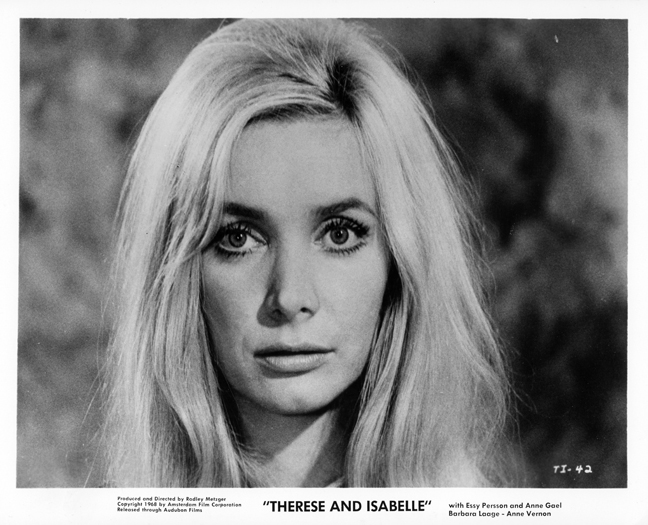 Do you remember the length of the shoot?
"It was longer than most. At least two months in the autumn before I married Alexander. So that would be 1967, I suppose."
Did you keep anything from the production itself?
"It's funny you called me at this moment. I'd hardly thought about 'Therese and Isabelle' for years but the other day, I was cleaning up and found my contract for the film. I think I have a script. Maybe the call sheets. I'll send them to you."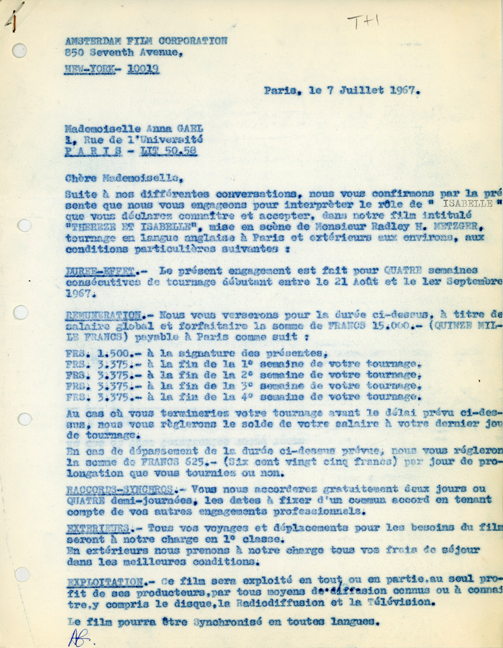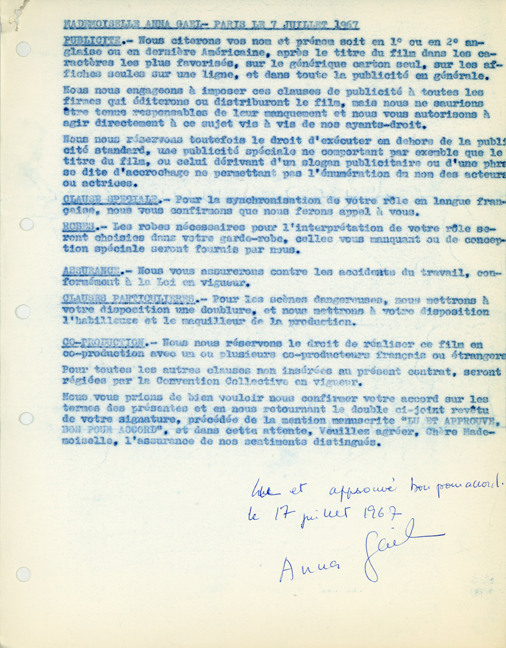 Anna Gaël's contract for 'Therese and Isabelle'
What do you remember about the reception when the film came out – as it created waves for the lesbian scenes?
"Oh please. It was all tame. Very sweet. Romantic even. Essy and I had enormous fun filming it. It was a hoot. The idea that it was pornographic was ridiculous. I just undressed to the waist. Maybe it was scandalous in prudish England. Or in America. But here in France, it was appreciated. It was the best film I made. In quiet moments, I'm still proud of it."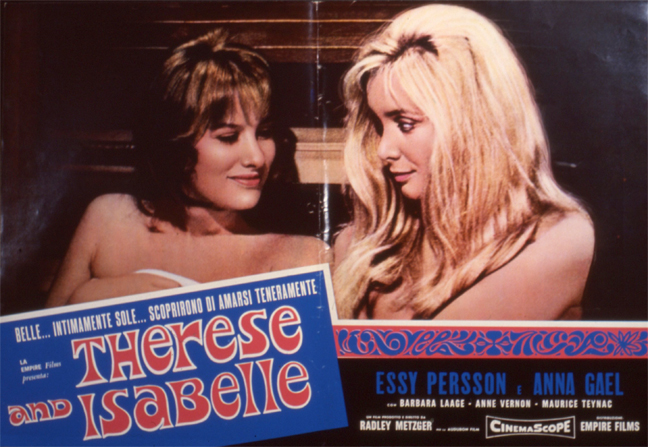 Anna paused, as if realizing something hidden, before continuing.
"You're very lucky, you know. I don't normally admit to having a naughty past in so-called scandalous films… I'm very respectable now, dear.
"Anyway, how is dear Radley? Is he still handsome?"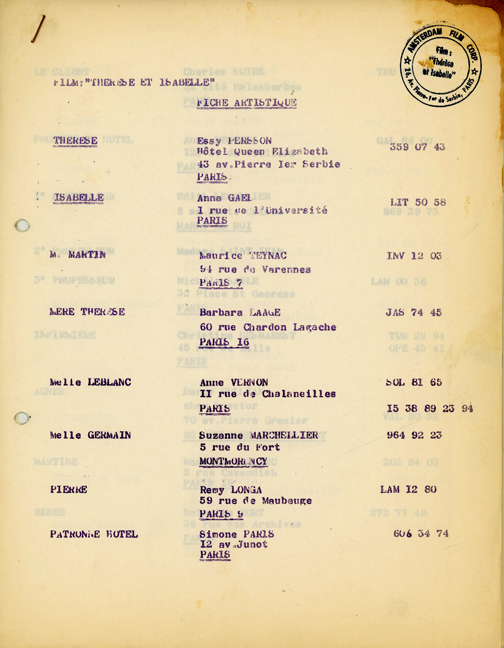 Contact sheet for actors used in the production of 'Therese and Isabelle'
*
3. Life After 'Therese and Isabelle'
I asked Anna about life after 'Therese and Isabelle' – and also her unconventional second marriage, to her teenage boyfriend, Alexander. She said that they had both been in various relationships with other people throughout the 1960s – until he proposed to her. There was talk that Alexander needed a wife to produce a family heir.
In 1976, he told People magazine: "I was coming up to 37 and I needed a legitimate son if the family estate was to pass down through me. I had a girlfriend, and I broached the idea of a son with her, asking if she wanted to be the mother. She refused."
Anna's marriage to Pineau was disintegrating, and soon she found herself pregnant from Alexander. He remembered: "We agreed to marry when a child was on the way."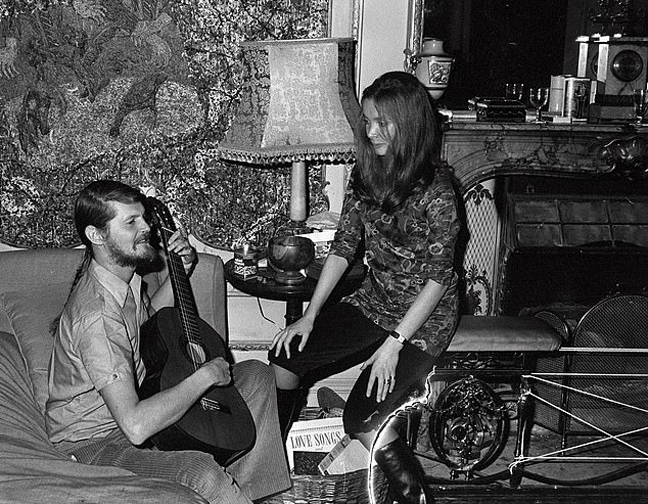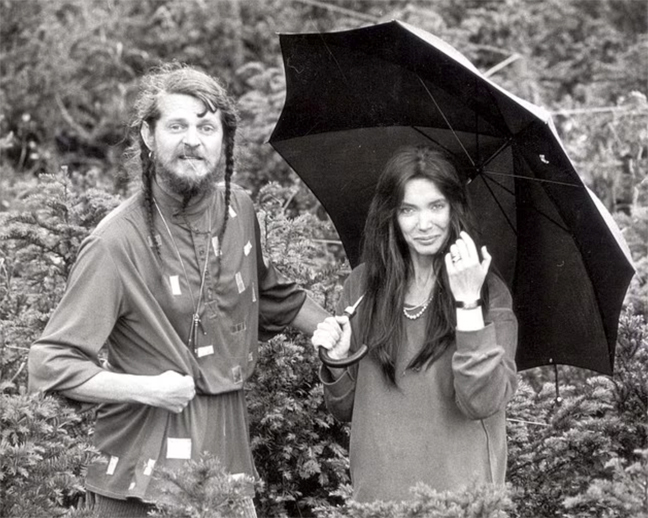 Alexander and Anna
So Anna divorced Pineau and married Alexander while pregnant with their first born, Lenka. They celebrated the union with a pizza feast after the marriage ceremony at a London registry office. Five years later, in 1974, their son, Ceawlin, was born.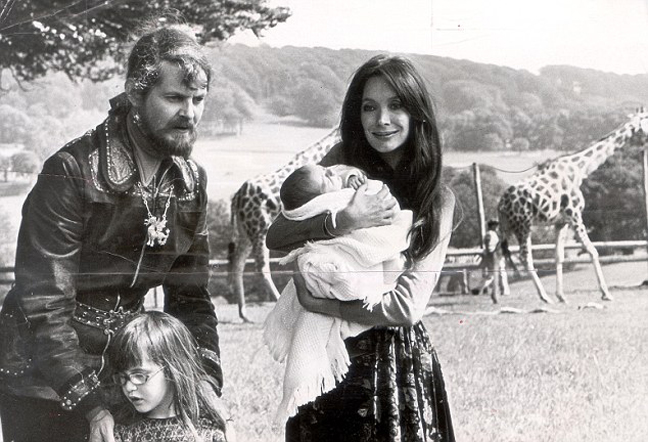 Life with Alexander was never dull. For a start, he was one of the richest men in the UK, presiding over a 10,000-acre lion-populated estate at Longleat, known as 'The Lions of Longleat'. He was soon to be a peer of the realm and take his seat in the House of Lords. He was variously known for his extravagant and colorful hippy clothes, his own erotic painting (his home was decorated with pornographic scenes from the Kama Sutra – artwork so risque' that when the house was opened for public viewing in 1969, the rooms with the paintings were rapidly closed down by the police), and his eccentric political views (he stood in the February 1974 UK General Election in a bid to make his regional area independent from the rest of the UK.)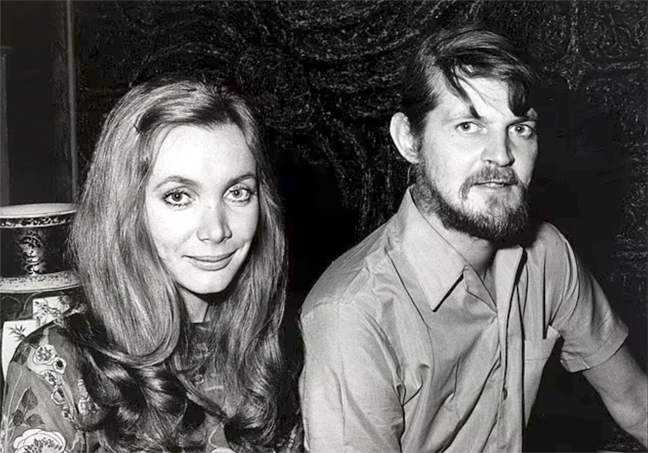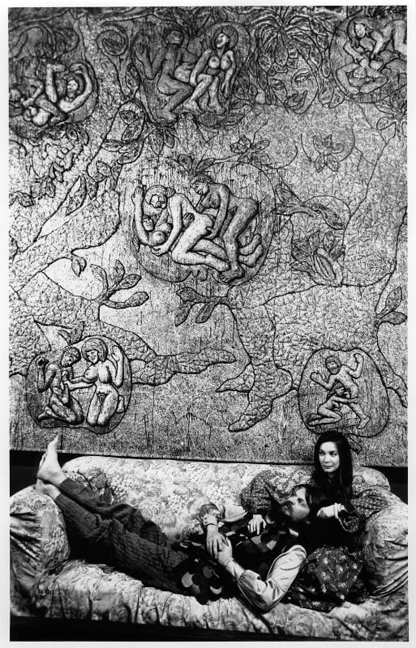 Alexander and Anna – beneath part of the controversial Kama Sutra murals
But what really captured the attention of the media was Alexander's sex life: after his marriage to Anna, he admitted to having open sexual relations with over a hundred of women who he referred to as his 'wifelets' and who apparently argued over whose turn it was to sleep with him. He preserved a record of each of them in papier-mâché portraits that hung 'in order of conquest' on a spiral staircase at the property. (Giving the Daily Mail a tour of the paintings in 1999, Alexander showed off the portraits saying: "These are the severed heads of every woman I have ever loved. My wife is somewhere in there. It would be nice to pin rosettes on the best ones but that would get me into trouble. They were all above average, you know.") Naturally, the tabloid press dubbed him 'The Loins of Longleat'.
The public lapped up the story: it was reported that Alexander was sometimes generous with his wifelets (he allowed some of them to live for years in cottages on his estates) but on other occasions the aristocrat was mean-spirited, apparently refusing to pay for their train tickets or taxi fares when they came down from London to sleep with him. It was said he served those women boxed wine and canned food at dinner parties. Some of them bore him further children.
What Anna made of her husband's lifestyle and infidelities is unknown. When I asked her about her relationship with Alexander, Anna laughed off the question with the expert touch of someone proficient in deflecting prurient, invasive enquiries.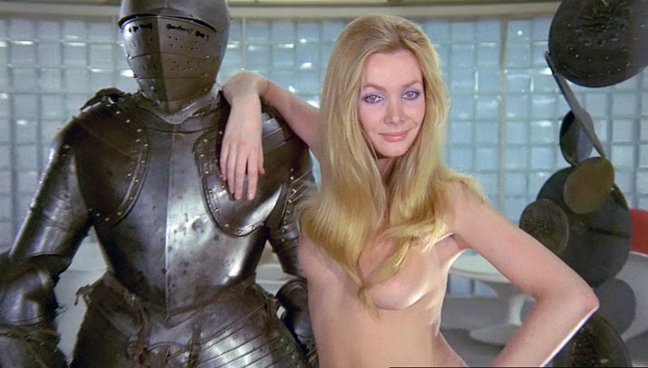 Anna, in Nana (1970)
After the birth of their two children, Alexander and Anna started to live separate lives. They came to an agreement whereby he would raise the children at Longleat and she would live in Paris where she took a lover of her own, visiting the family only sporadically: in 1972, Anna told the New York Times that she had been criticized for being a distant mother, but that Alexander understood her need for independence and that she couldn't sacrifice herself for anyone: "I couldn't sacrifice my life for anybody. I would be bitter and unbearable to be with."
If Anna thought she could continue her acting career after she become a titled figure, she was disappointed: "After I became 'Lady Thynn', people thought I wasn't hungry anymore and didn't need the money. I stopped getting calls about films, and my acting career was pretty much over."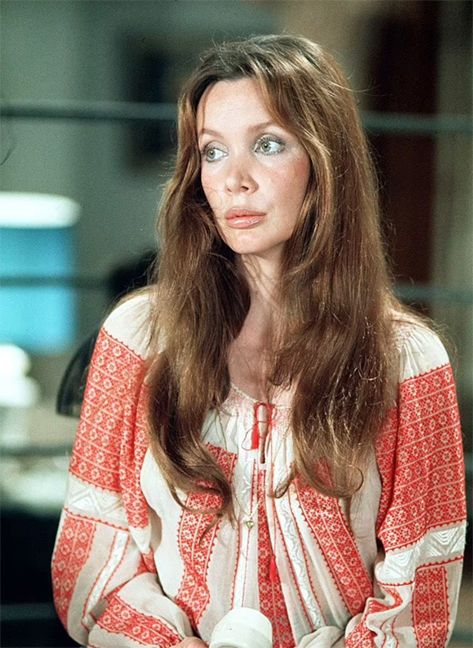 Anna in 'Jason King' (1972)
In 1981 she retired from acting, but by that time, Anna had become a print journalist, working as a news reporter, covering conflicts in Vietnam, apartheid in South Africa, and civil rights in Northern Ireland. In 1971 she went to Vietnam to live with the army, sleeping on their floors, and was caught by an air raid in Cambodia, where she found herself stuck in a hole for four days. Her articles and features were published on the front pages of French magazines including the publication Le Point, and she published several books on international politics.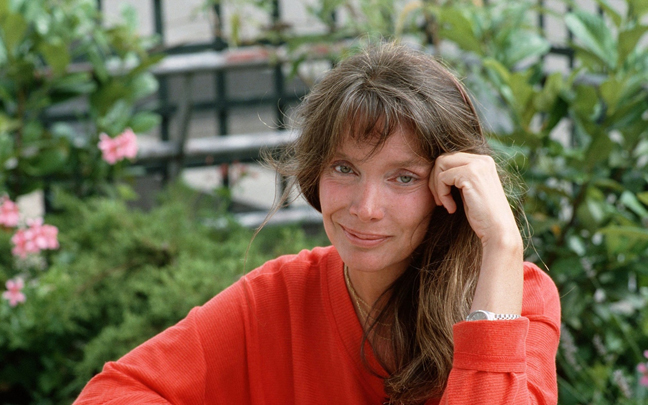 So was Anna and Alexander's marriage a love affair or a convenient arrangement to provide Longleat with a male heir?
Speaking in recent years, her son, Ceawlin, had his own take: "It's not cut-and-dry. They just led such very different lives. It was a love-match at the beginning. She fell for Dad first and Longleat was an added bonus. She found being the Lady of Longleat fun for seven months, and then realised it was not that great. But their marriage didn't stop working."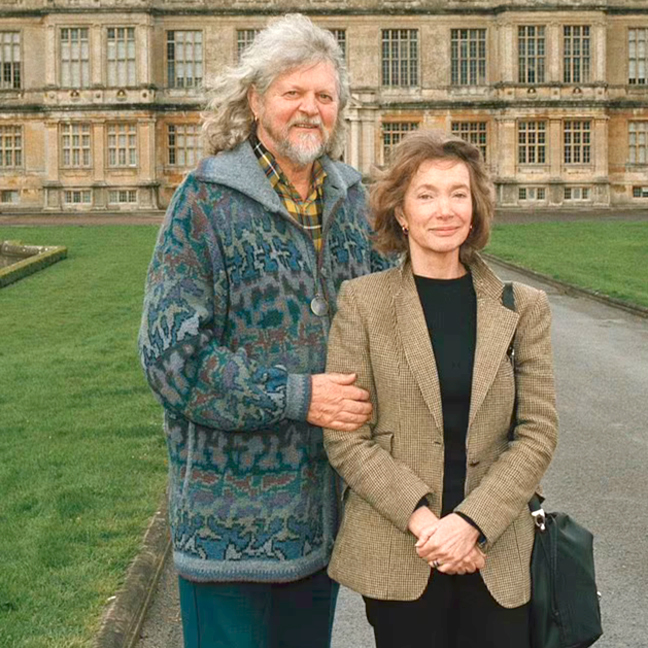 Alexander and Anna at Longleat
Nevertheless, for many years Anna remained responsible for conserving Longleat's treasures and returned every three weeks or so for up to ten days. She kept a close eye on finances, while turning a blind eye to Alexander's polyamorous lifestyle, even when his exploits still attracted attention. As recently as 2011, when the marquess was approaching 80, two of his wifelets engaged in a fist-fight over who should sleep with him. As the police were called, the marquess apparently told them: "You sort it out, I'm going to bed."
Anna remained married to Alexander: he would describe her as "the sexiest actress of all time" and Anna would complain to a newspaper if it reported that they were separated, insisting that was completely untrue.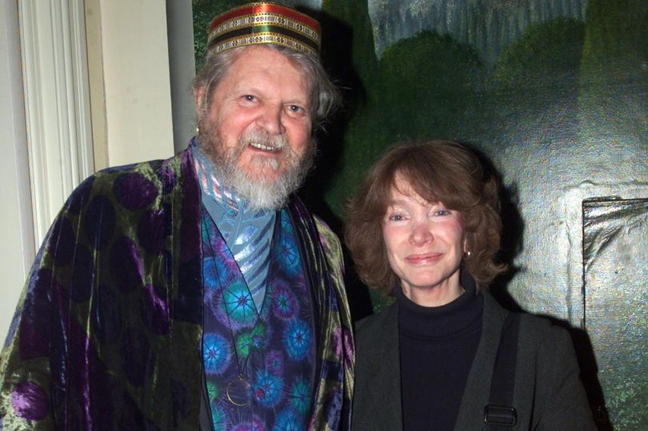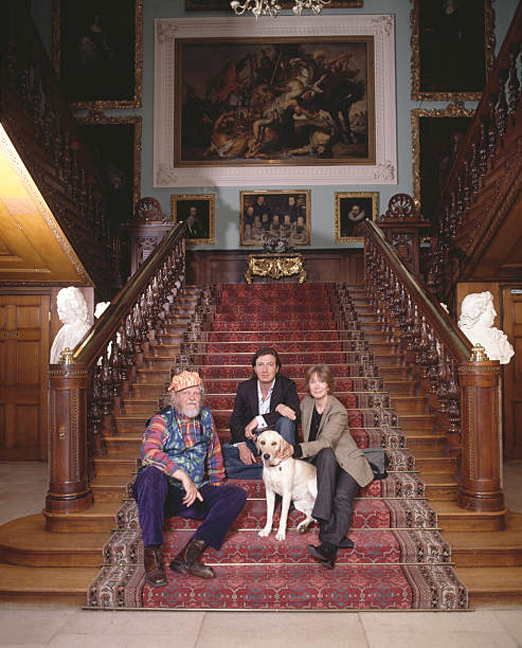 Alexander, Ceawlin, Anna at Longleat
*
Epilogue
A few days after the interview, Anna called me back. Would I mind withholding the interview, she asked? At least for a short while. She could do without any publicity at present, she said: "You can do what you want with it eventually, but the time just doesn't feel right at the moment."
I was aware that all was not well in the Thynne family: in 2013, her son Ceawlin had married Emma McQuiston, daughter of a Nigerian businessman (and future contestant on UK's Strictly Come Dancing.) It was widely reported that Anna disapproved of her son's marriage due to her daughter-in-law's African ancestry. Anna was alleged to have asked her heir if he was sure about ruining "400 years of bloodline" by marrying his fiancée.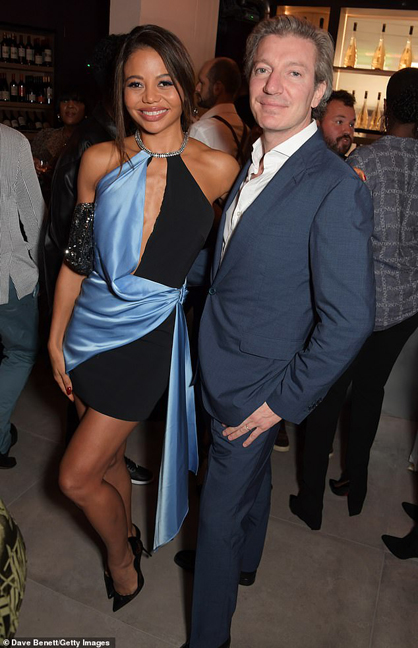 Ceawlin and wife, Emma McQuiston
Anna refuted the now infamous 'bloodline' comment, vehemently denied she was a racist, and said she had "absolutely nothing" against her daughter-in-law. She stressed the original cause of dispute was over the decision by Ceawlin and Emma to remove some of her husband's garish erotic murals, which he had painted when they were children. Alexander commented: "It's my life's work – and my son has quietly binned it. It's killed my relationship with him and I don't feel inclined to pay any interest in his wedding."
And so, Alexander and Anna didn't attend their son's nuptials – where Emma became the first black marchioness in British history – claiming they had already accepted another invitation. In response, Ceawlin was rumored to have stopped his mother from seeing his own son, John, to prevent the child being "contaminated" by her racism.
After the wedding, Anna returned to Paris, and Alexander retreated to an apartment in the upper story of Longleat house and rarely saw, or spoke to, his son.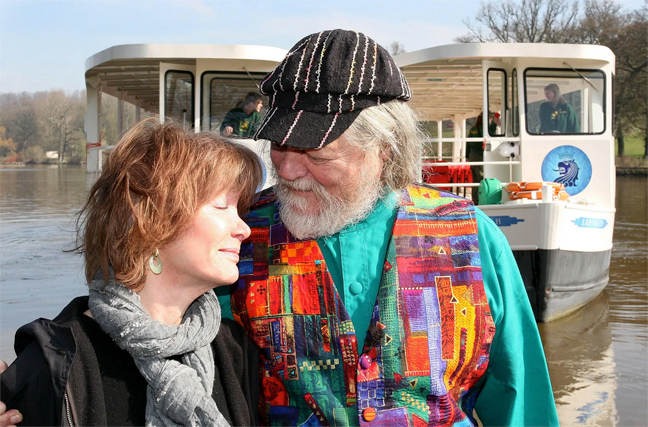 Anna and Alexander
Alexander died of pneumonia after testing positive for Covid in 2020, aged 87. In his will, he ignored his wifelets, and left everything he owned to Anna and the children. Anna is said to have evicted the last of the wifelets from the estate shortly afterwards.
Anna died in Paris on 17 September 2022, ten days before her 79th birthday.
Anna Gaël's life was complex, colorful, and perhaps unknowable, but her presence on screen, immortalized in 'Therese and Isabelle', will be remembered forever.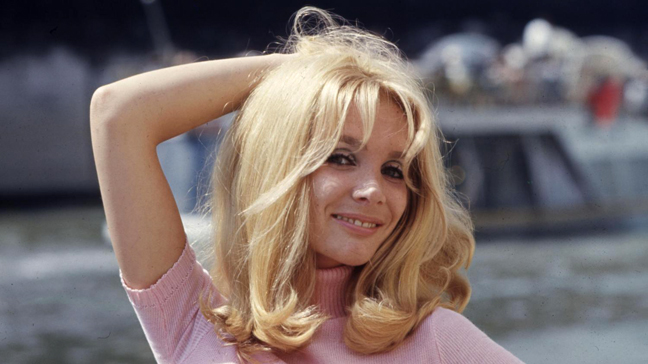 *