Podcast: Play in new window | Download
Subscribe: RSS
When Linda Lovelace met Chuck Traynor, it would have profound implications for both of them. And it would impact adult film and popular culture in America. If they hadn't met, there would be no Deep Throat (1972), no porno chic, no mainstream debate about an adult film in the wake of the sexual revolution.
When Linda and Chuck first met, both were at crossroads in their lives. Chuck had been through three marriages, sporadic work in the sexploitation business, and was awaiting trial on a major drug smuggling bust. Linda was wandering aimlessly between New York and Florida, had lost a child, and was recovering from a horrific car accident.
In many respects, they were perfect for each other at this moment in time: Chuck was growing bored of the high-maintenance bar girls who gave him sassy lip. Owning a successful business had made him more confident; running a drug smuggling operation had made him more cunning. Linda was tired of drifting aimlessly and needing more than the passive, directionless hippie boys she hung out with. She was looking for direction, an identity, her purpose.
In short, Chuck was looking for someone to make an imprint on, and Linda wanted to be imprinted.
This is Part Two of the untold story of Chuck Traynor.
This podcast is 32 minutes long.
Listen to, or read Part One here.
——————————————————————————————
In the previous episode of 'Svengali – The Chuck Traynor Story':
Chuck was born in Connecticut in 1937 to a single mother. He was raised by his grandparents amid rumors of his mother's escorting and involvement with mobsters. Eventually the whole family moved down to Florida. Chuck served in the marines, before working on the fringes of the sexploitation business through his romantic involvement with the pin-up photographer Bunny Yeager. He married three times, but Chuck always wanted more, and in the late 1960s, he owned a biker bar that was a front for prostitution, and then masterminded a smuggling operation, importing marijuana into Florida from the Caribbean. And then in 1970, he was busted for smuggling drugs, and met Linda Boreman – who would later become Linda Lovelace.
*
1. Who was Linda Lovelace?
Linda Boreman was born January 10th, 1949. Her family – parents John and Dorothy and two older sisters, Barbara and Jeanne – lived on the top floor of a five-story walk-up in the Bronx.
It was a largely conventional upbringing. John was a police officer. Dorothy, a waitress. The girls attended Catholic schools where Linda was an average student. According to later interviews, she claimed her only childhood ambition was to become a nun.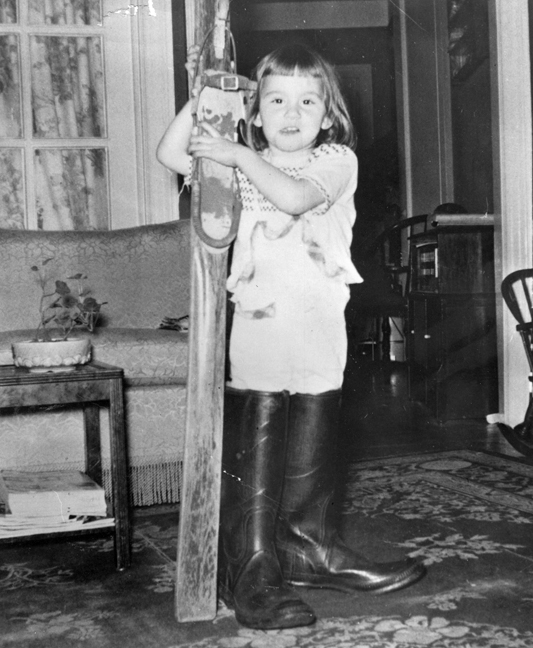 Linda Boreman
When Linda turned 16, her father John retired from the police force, and the family moved down to south Florida. John took a job working security for Eastern Airlines. Linda enrolled in Carol City High School, a budding hippie chick.
Outgoing and warm, Linda soon made a friend named Patsy Carroll. Patsy was impressed by Linda's New York accent and fashion sense. Linda and Patsy got close fast. They went everywhere together, to places like the Cloverleaf Bowling Alley and the municipal auditorium where they watched live music on weekends. They both began dating members of a local band called the Shags. It was innocent, teenage fun.
Then Patsy's father, a military man, was transferred to Virginia, and the family moved with him. With her best friend gone, Linda became restless and bored. She asked her parents if she could move back to New York and live with her sister Barbara. Said she'd finish high school in Hartsdale, half an hour north of the city. But no sooner had she settled up north, than Linda decided she wanted to return to Florida.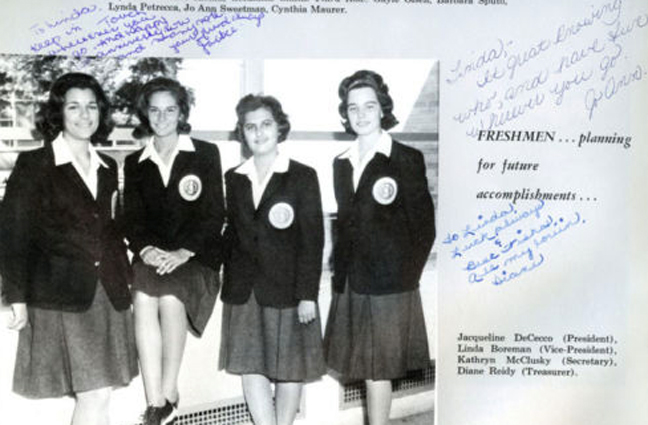 Linda, second from left
Back down south, she took a few classes to finish her high school degree. Then in the fall of 1967, Linda enrolled at Dade County Junior College. But after only a few courses, she dropped out. She was restless again. She didn't know what she wanted to do or where she wanted to do it. Without the guidance of Catholic school nuns or her strict parents, Linda was easily lost.
So she headed back to New York yet again. She worked at the boutique her sister had opened with a boyfriend, Larry Marchiano. She hung around with a peace-loving hippie crowd, exploring drugs and sexual freedom.
Then, Linda got pregnant. First she was shocked; then she got excited. Ever since she was a little girl, Linda had wanted to be a mom someday – to have someone that was hers, that she could care for.
Linda gave birth to a baby boy she affectionately named Alfie. But while she was recovering from the anesthesia after childbirth, her mother Dorothy had her sign some papers. Linda thought they were standard hospital forms. Turns out they were adoption contracts. As her head cleared, Linda realized what had happened. She tried to fight the agreement, but it was too late. Alfie was taken away, and Linda was left devastated and alone.
To numb the pain, Linda threw herself back into friends and partying. One night she decided to drive into New York City. According to her sister Barbara, it was to score drugs.
Linda never made it. She had a head-on collision with another car. This serious accident left Linda with multiple broken bones, a lacerated liver, several teeth knocked out and a chin split wide open. The scars would stay with her for the rest of her life.
Linda spent weeks in the hospital. She had multiple blood transfusions and recovery was painful. She feared she would never look normal, that anybody would ever want her again.
When she was finally discharged, Linda's mother told her to come back home to Florida to continue healing. Linda didn't want to do it – she was still furious with her mom for having taken away her baby. But she didn't feel like she had much choice. She needed help and her parents were the only ones offering.
There was one good piece of news when Linda arrived back in Florida – her old friend Patsy had just moved back as well. The two immediately reconnected and rekindled their friendship.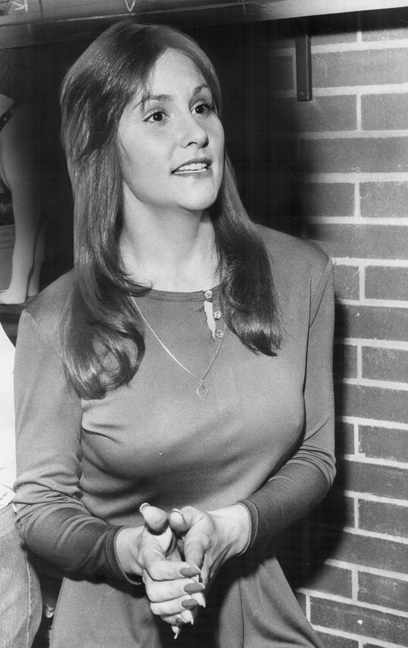 Linda Boreman
*
2. Chuck meets Linda
Linda was sunbathing by her family's pool when Patsy and Chuck came to visit. This is how she remembers first seeing Chuck:
"He was at least six feet tall. He was wearing blue jeans, an open-collared long-sleeved shirt with the sleeves rolled up, and wrap-around sunglasses that looked like motorcycle goggles. Did I find him attractive? He wasn't too skinny; he had dirty-blond hair and, yes, he seemed attractive to me."
Linda may have been physically attracted to Chuck, but she was even more attracted to something else: "At that moment the most attractive part of Chuck's personality was parked in the driveway. It was a new Jaguar XKE, burgundy colored, with a black leather interior and top. That impressed me. He was friendly, and he quickly showed that he had money to spend.
"And the things he had done! He was a pilot who had worked as a crop-duster and had once owned his own private airline. He was a former Marine who had won the marksmanship award for the entire Marine Corps. He was into flying and sky-diving and skin-diving – yes, I was impressed."
As Chuck and Patsy prepared to leave that first afternoon, Chuck mentioned he had a friend Warren who had recently split from his wife and was living in Chuck's house. Chuck thought Linda might like to meet him. So they set a date to all go out together later that week. After that date, Linda and Warren began seeing each other, and eventually Linda moved into Chuck's house with Warren.
Linda remembered: "When I first met (Chuck), he came off as regular apple pie, Mr. America, the kind of male that your mother and father would want you to go out with. Opening doors, very respectful, and things like that. And when I had moved in with him because I wasn't getting along with my parents and we had a platonic relationship."
Despite his respectful behavior, Linda also picked up on Chuck's alpha male side. She remembered: "While Chuck was very mellow with me, he had an air of authority in dealing with other people. He was always in control of the situation. No one ever pushed him around."
Chuck later recalled how their relationship turned from platonic to sexual: "A friend of mine, a pilot, me and her all took a shower together and she was pretty liberal as far as sex goes. She had no idea who he was or I was or anything else, and she just moved in. She was a typical hippie, smoked grass and ran around and getting stoned and not really worried about who she slept with or where she slept with them. When she first came down and started staying with my friend upstairs, it was like the first night she came down, the first time they met."
Chuck's house was a hotbed of sexual activity, as he described years later: "I was having sex with the three or four other girls living with me. We had a giant double waterbed, and Linda just sort of became one of the girls on the giant waterbed. Even though Warren went back to his wife, Linda kept staying at my place. It was totally open."
Their relationship may have been open, but soon Chuck and Linda started acting like a couple. Chuck took Linda out to eat at fancy restaurants. And they went to the movies all the time since Chuck was film crazy. Linda said the war epic Tora! Tora! Tora! was his absolute favorite.
Asked how he felt about Linda at this time, Chuck recalled: "Did I fall in love with her? Love? Yeah, I think I probably loved her."
And how did Linda feel about Chuck? "Chuck was very gentle with me. He seemed to know what I was going through and just what to say. He was giving me a chance to get away from my parents. He seemed to have only my welfare at heart. 'Don't worry about anything,' he told me. 'I'll be taking care of you from now on.' I guess that was what I wanted to hear more than anything else."
Other people also remember the couple in this early period. Chuck was friends with Lenny Camp, a Miami-based pinup photographer. Lenny remembered Linda following Chuck around like a puppy dog: "She had read, 'The way to make your lover fall in love with you is to write your name on his shoes, on the toilet, the milk bottles…' So Linda would write, 'Linda and Chuck, Chuck and Linda, Linda and Chuck,' on all kinds of paper, and leave them all over the house."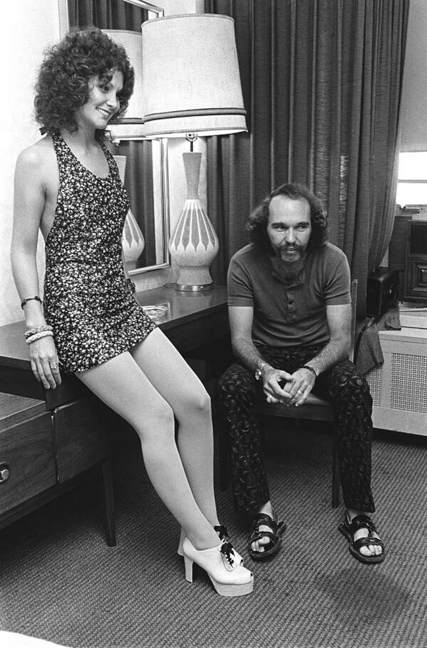 Linda and Chuck
*
3. Chuck and Linda – and the Las Vegas Inn
Chuck and Linda lived together, hung out together, and even began working together when Linda started managing the supplies at the Las Vegas Inn.
But working at the bar, Linda soon encountered much more than just inventory records: "One night, one of the barmaids stripped off her blouse and her brassiere and started serving drinks topless. She must have been doing this for some time because none of the customers made any comments. I asked Chuck what was happening and he said not much; the barmaids were just dancing naked for some of the regular customers."
To call The Las Vegas Inn a bar was something of an understatement. Over time, it had progressed from a topless tavern to an occasional nude joint before becoming a virtual whore house. As Chuck remembered: "We'd do a turkey raffle, but it really wasn't a turkey we were rafflin'. On Friday evening, everybody came in, paid a buck, got a ticket, and drew a number out of a hat. If you won a number from one through seven – that stood for one of seven girls – then you got the girl you drew. You got her for whatever you wanted her for. I was selling five or six hundred dollars worth of tickets a pop."
The success of the raffle was the start of Chuck using the bar as a front for prostitution. So much for laying low after his bust for pot smuggling the previous year.
According to Chuck, the bar was clearing around $2,000 a week – pretty good money for 1971. And then suddenly, it was shut down. Remarkably it wasn't even prostitution that killed it. Chuck recalled: "One night, ATF – the Bureau of Alcohol, Tobacco and Firearms – came in. They asked to see my PIC license – which stands for Person in Charge – and it was required for every bar. Well… I didn't have a card, so they closed me up. And barred me from re-opening it."
With the bar shut down, Chuck's main source of income was gone. But his drug smuggling trial loomed and he needed money to keep paying his legal bills. But Chuck was a hustler and never short of ideas. He'd seen the cash that sex work brought in at the bar, so he thought of Linda. He asked her if she'd be willing to do some pinup shots with Bunny Yeager.
Linda said yes.
According to Linda, there was no hint of coercion behind the request: "No one was twisting my arm, not yet. Everything was mild and gradual, one small step and then another."
As for Bunny Yeager, this is how she recalls meeting Linda: "If Chuck Traynor called me and said, 'I have a pretty girl for you to shoot,' I knew she would be pretty. But then he brings over this girl, Linda Boreman – and the trouble with Linda was that she was flat chested. Another thing: I didn't want to bring this up, but Linda had a scar all the way down the middle of her chest. But I shot her anyway, more as a favor to Chuck."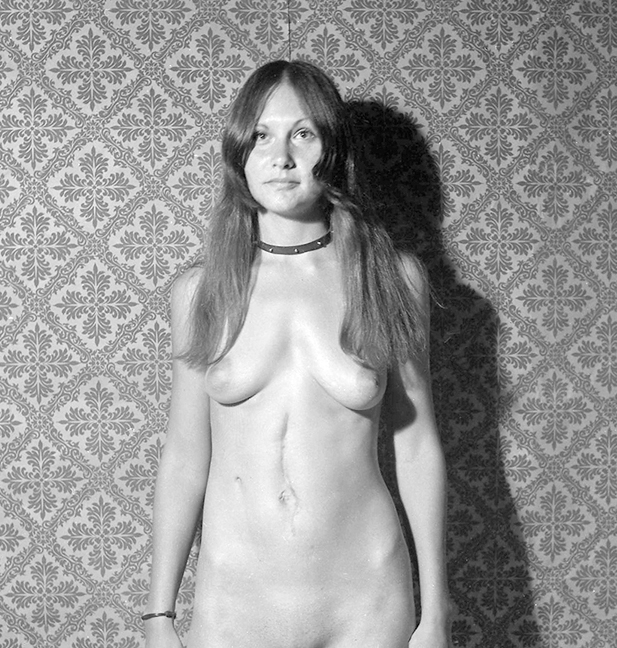 Linda Boreman – taken by Bunny Yeager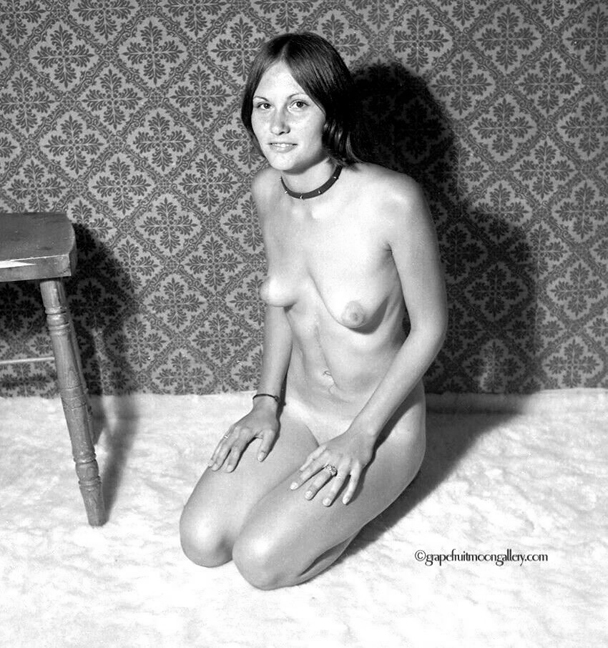 Linda Boreman – taken by Bunny Yeager
*
4. Live Shows, Prostitution… and Violence
In addition to Bunny, Chuck also reached out to Lenny Camp, his nudie photographer friend. Lenny agreed to shoot Linda, and sell the photos for a split of the proceeds.
According to Lenny, Linda was much more sexual than Chuck: "My girlfriend Vickie was living with me. One night there's a knock at the door, and there's Chuck and Linda. We got to talking, and we went up to my spare bedroom, and Linda and Vickie start making it with each other. It wasn't at Chuck's prompting. Oh, no. Shit, he was in the corner reading Playboy. Linda just did whatever she wanted."
This hang out at Lenny's place was momentous for another reason. According to Lenny, it was him that night that introduced Chuck to the concept of deep throating. Lenny said: "I told Chuck, 'Vickie does this thing – what she calls deep throat. She goes with these bikers in Homestead, and you have to be a deep-throat girl to hang out with these guys.' Chuck was like, 'What does that mean?'"
After Vickie demonstrated her sexual skill, a light bulb went off in Chuck's head. What if he organized illicit live sex shows with Vickie, Linda, and him that showcased this specialty act?
According to Lenny, Chuck arranged all of this without his knowledge: "Behind my back, Chuck gave Vickie his number. Within a week or so, Chuck, Linda, and Vickie were traveling to Coconut Grove and South Miami, putting on shows for people. I didn't even know. A guy that worked in a bank down in Miami told me about it. He said, 'Remember that guy Chuck Traynor?'"
The shows were popular but didn't bring in much cash. And Chuck was getting more desperate for money. Within a few months he'd gone from being a successful bar owner to being unemployed. He looked increasingly to Linda as a source of income.
Linda remembered: "Chuck began having financial difficulties. He reminisced more and more about 'the good old days' when he ran a string of prostitutes. He said, 'A woman has a product and she should use it.'"
Chuck said it was less about business, and more about a way of life: "It was kind of the way we lived. There was a lot of partying. Linda was screwing other guys but not necessarily for money. Sometimes money was involved, but not always.
"In the circle I traveled in, it wasn't uncommon for ladies to be passed around – not for money but just because they are there. It was the kind of life that I was living, so when she got involved with me, she got involved with that lifestyle."
Linda's take on things differed. She said that as their money situation worsened, so did Chuck's temper. And when she pushed back on turning tricks, Linda claimed Chuck hit her for the first time.
Years later, when confronted with this allegation, Chuck didn't deny hitting Linda, but described it differently: "I was raised in the country and I still live in the country. I don't consider it beating if you slap your old lady for something. To me that's almost a sign of feelings, of closeness. When your old lady does something wrong or when she's giving you too much lip or something – I don't really consider that beating up. I didn't beat on her legs with chains or any of that bullshit. At any time in those early stages she could have walked away."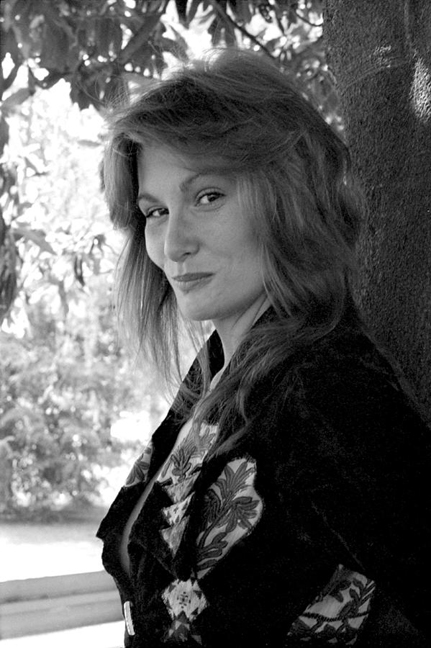 Linda Boreman
But Linda says the violence continued to escalate. And that it reached new heights when Chuck took her to a Miami hotel one night to have sex with a group of businessmen. Here's how Linda recalled the incident years later in her book 'Ordeal' (1980):
"It was a Holiday Inn in South Miami, a sprawling two-story building not far from the University of Miami. Walking with Chuck down the central corridor, up a flight of stairs, down another hallway to the end. The last room, Chuck knocking on the door three times, a man staring out at us, smiling, letting us in. Five men in the room, middle-aged, businessmen, wearing ties and jackets, having a drink, giving me the old once-over. Chuck talking to me in the dressing room, saying, 'Those five guys out there—you're going to fuck every one of them.' Me looking for the joke: 'Chuck don't talk crazy.' No joke: 'You got no fucking choice,' he said.
Linda says when she tried to refuse, Chuck pulled a gun on her and threatened to kill her. She continued:
"Knowing that he meant it, he wasn't lying; he would shoot me. Going numb then, the tears flooding my eyes as I remove my clothes, trembling, really shaking, too frightened to even pray. Chuck saying: 'Stop your crying before you go out there. Crying is bad for business.' Walking out into the room then, wearing nothing. A man coming over and putting his hands on my breasts: 'Not bad. Chuck got us a nice young one this time.'
While we only have Linda's word to go on for this, other people were noticing Chuck's abusive behavior too. Linda's best friend Patsy said Linda started telling her she was unhappy. It got bad enough that Patsy claimed Linda tried to leave Chuck. They even formulated a plan together. This is how Patsy described it: "Linda was with a trick at the Howard Johnson's. The customer was one Linda trusted, and when she was finished with him, she snuck out the back and exited to a side street. She asked me to come to the hotel and pick her up. The plan worked, and Linda came to stay with me.
"Of course, Chuck called and started asking if I had seen her. I denied it. Two days went by and he would call and ask me again. And he was pretty nice at first. I continually denied seeing her. Then, the phone calls started getting threatening…"
A few days later, when Patsy returned home from work, Linda was gone. Linda just said she'd decided to go back with Chuck. Despite Chuck's threats, Patsy believed it wasn't his menacing behavior that caused Linda to capitulate, but rather, Chuck just started being nice to her again. Linda, it seemed, just wanted someone to take care of her. After that incident, Patsy says Chuck forbade Linda from ever seeing her again.
So Linda went back to living with Chuck in his Miami home. Before long, Chuck sold the place and moved with Linda onto a small houseboat. But the couple's volatile relationship continued.
One night Linda's father John got a call from her begging him to come and get her after a fight with Chuck. When John arrived at the marina where the houseboat was docked, Linda claimed she never called him. She assured him everything was fine, so John finally left feeling confused and concerned for his daughter.
These incidents are the start of a pattern that repeated again and again in the months and years to come: Linda will claim Chuck is being abusive with her. Chuck will say he's just doing what they have to do to survive. Friends or family will intervene and try to help. Linda will withdraw her allegations, deny anything is wrong, and defend Chuck. Friends will walk away confused, unsure whether they should do more.
Chuck and Linda's relationship was mercurial to say the least. One moment they seemed happy, doing everything together, in love even. The next, Linda would claim she was being manipulated and abused by Chuck. In truth, in some weird way, both were probably true.
And then, with his trial just weeks away, Chuck proposed marriage to Linda. What was behind the proposal? One theory was that Chuck wanted to protect himself. He had shared all the details of his drug bust with Linda and was worried she would reveal everything if she was called to testify against him. If they were married, they could claim spousal privilege, and Linda couldn't be compelled to share anything they'd discussed.
But Chuck refuted that idea. He claimed he only proposed marriage to Linda for one reason – to help her get out from under her parents' control: "We decided to go to Aspen, Colorado," he said, "because a friend of mine was opening a club out there. Well, Linda's mother was the kind that was always sending out private detectives and threatening this or that. She said, 'You're taking my daughter across state lines, I'm gonna getcha.' And I said, 'Fuck her. We'll get married, and then she can't do nothing,' and that's what we did."
But if their relationship was as abusive as Linda would claim, why did she say yes to Chuck's proposal? Wouldn't this have been the right time, the last time, to make a clean break? Linda said she didn't feel she had a choice. She lived in constant fear of Chuck, she said, and it was easier to say yes to him than to risk his anger all over again. Some people will say Linda's acceptance of the marriage proposal undermines her claims of abuse. It certainly may seem counterintuitive that someone would open themselves up to more ill treatment in this way. However we also know that studies show this mirror's a typical pattern of behavior for people in abusive relationships. People who often blame themselves and believe the rewards of staying outweigh the costs of being alone.
So Linda and Chuck married in South Florida without much fanfare, then hit the road for a break in Colorado. They made it as far as Arkansas when their plans were cut short. As Chuck remembered: "We were in a Volkswagen, and a drunk rolled into us and totaled the car. The accident put Linda back in the hospital with some bad injuries, and it put me in the hospital for a couple of days too – screwed my teeth up in front."
When they finally got out of the hospital, Chuck and Linda made their way back to Florida, just in time for Chuck's long-awaited trial for marijuana smuggling.
*
5. Chuck's Trial
The case against Chuck and his alleged accomplice, Bob Ingalsbe, came to Miami Criminal Court July 13th, 1971. It was a jury trial overseen by Dade County Circuit Judge Ellen Morphonios.
Judge Morphonios had only recently been seated on the bench, having spent years as a trial lawyer. But she was well known. For a start she'd recently been the subject of a heavy media blitz, having prosecuted Jim Morrison of The Doors for indecent exposure the previous year.
Morphonios was also known for her larger-than-life personality. Upon her judicial appointment, she decorated her chambers in lavender. She'd been a racy pin-up model, and had moonlighted as a talk-radio shock jock known as "Lady Ellen.″ Oh, and she'd bring her pet chimpanzee, Toto, to her chambers too.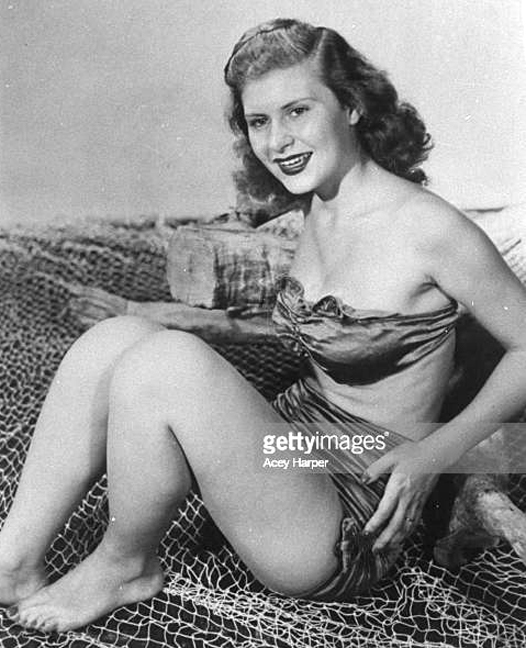 Ellen Morphonios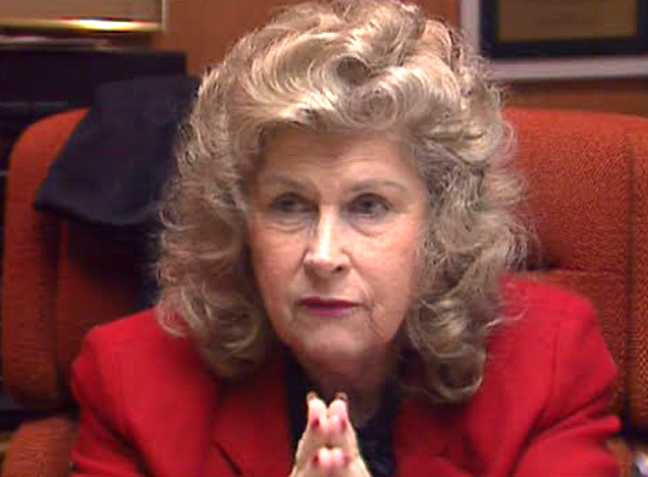 Ellen Morphonios
She was also known for handing out excessively long sentences once she became a judge, earning her the nickname "Maximum Morphonios". She condemned one thief to 1,197 years in prison after he urinated on her courtroom floor. Adding insult to injury, she made him leave the courtroom without his pants.
When Chuck's trial finally started, it was abandoned after one day amid allegations of jury tampering. Chuck was known by this time for underhanded schemes, so there were suspicions as to whether he was involved, though nothing was ever proven. A new trial, again presided over by Judge Morphonios, began in September.
Chuck was represented in court by his lawyer Phil Mandina. Linda claimed Phil and Chuck had actually been partners in the drug runs up from the Caribbean. If this was true, Phil had significant skin in the game. And as for who paid the balance of Phil Mandina's legal bills? Linda claims it was her, from the proceeds of her settlement from the car collision back in New York.
Back in Judge Morphonios' courtroom, Phil Mandina laid out Chuck's version of events. Chuck and Bob were interested in forming a parachute jump club. On the day in question, they were at the airfield to see if it might serve as a good location. As they surveyed the area, they came across several large burlap sacks. They stepped forward to investigate, and a man identifying himself as a narcotics agent rushed up. He asked Chuck and Bob to help him carry the bags to the officer's vehicle. When they arrived at the car, they were approached by a group of game wardens. As the wardens began to question them, the man who claimed to be the narcotics officer took off running. It was a tall story no doubt, but it was one that Chuck was sticking to.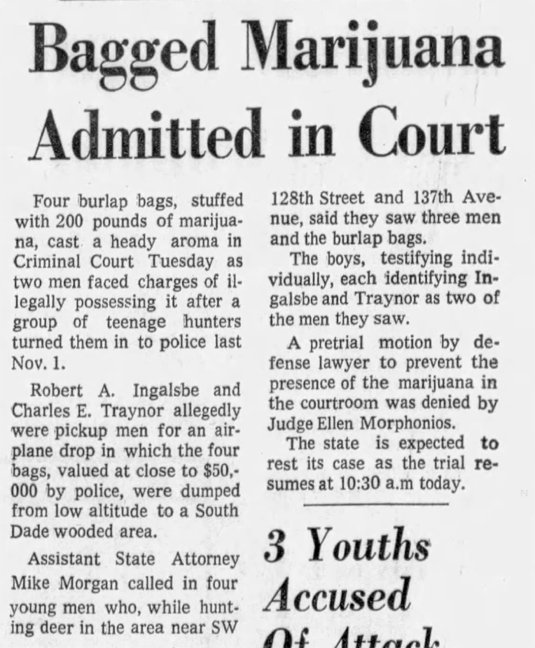 Next, the game wardens took the stand and shared their take. They confirmed they'd approached Chuck and Bob – and that a third man took off running. They'd listened to Chuck's explanation, but were convinced he was lying. The wardens then claimed Chuck tried to bribe them, saying "if you're good heads, you'll make out alright on this deal." Phil Mandina vigorously objected to this allegation, saying Chuck was nervous and had only asked the wardens to 'keep a cool head'.
It was a simple matter of he said, they said, and it wasn't looking good for Chuck. Even Linda admitted that it was clear Chuck was guilty, though she conceded that Phil Mandina did a good job pinning the blame on the man who'd taken off running. The trial took four days in total. One of the highlights came when the four sacks of marijuana were brought in and displayed as evidence. The aroma filled the courtroom, leading one local reporter to jokingly complain of a contact high.
Things looked bleak for Chuck. The jury only took an hour and a half to deliberate. But when they returned to the courtroom, it was with a bombshell verdict: the accused were not guilty on all counts.
Everyone who had attended the trial was amazed, but there it was: Chuck was fully acquitted and free to go.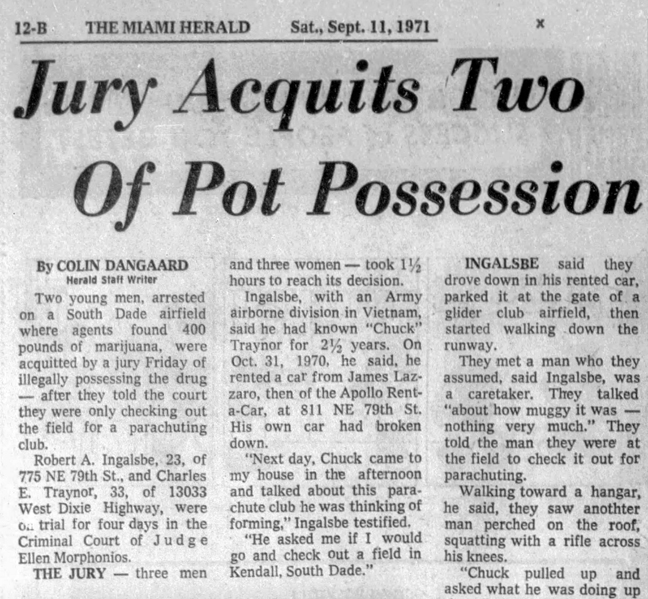 *
6. A Fresh Start
That night, Chuck took Linda out to celebrate. With the trial now behind him, he talked about their future. He couldn't open a new bar as he was banned from holding a liquor license. They could keep trying to sell pinup photos, but nudie sexploitation work was drying up. And sure, Linda could continue hooking.
But Chuck had his mind on something else: adult films. Triple X movies. Hardcore pornography. These sex films were a new phenomenon. Everything had changed since the days of the nudist camp films that he had worked on just a few years before. Everything was explicit now. And the centers of this new business were New York and San Francisco.
Chuck said to Linda that the smart move was to get out of Florida for a while. He suggested New York, telling her it would be a chance to see her sisters. Linda agreed. It would be a fresh start. She figured it couldn't be worse than the life they had in Florida.
Before they left though, Linda and Chuck had another big bust up. Linda claimed she tried to get away from Chuck again. She went to her parent's house and told them everything that had been going on. She needed help she begged. But according to Linda, her mother turned a deaf ear. She told Linda her place was with her husband. There would be no escape. And if that wasn't bad enough, her mother even called Chuck and told him to come pick Linda up.
So it was decided. Chuck and Linda would head to New York City and see if they could find work in the adult movie business there. Maybe it wouldn't be the feature films that Chuck was familiar with in Miami, but they could at least pick up a few bucks and he could clear his head.
It would be another adventure.
*
Coming soon: Part 3 of the Chuck Traynor story.