The Rialto Report starts our end-of-year vacation today, but after the great reaction we had last week to On Stage at Show World – The Photographs of Vivienne Maricevic, we're following up with a collection of interviews conducted by Vivienne.
Vivienne was the only professional photographer allowed to take pictures of the shows at Show World in the 1980s. She also spent time with the performers themselves, and interviewed many of them back stage.
Today we're sharing four of these interviews – all previously unpublished – with adult film performers Danielle, Sparky Vasc, Samantha Fox, and Tish Ambrose.
We're deeply grateful to Vivienne for allowing us to showcase her interviews here. To learn more about her work, visit her website.
Happy holidays and see you all next year!
_______________________________________________________________________________________________
Danielle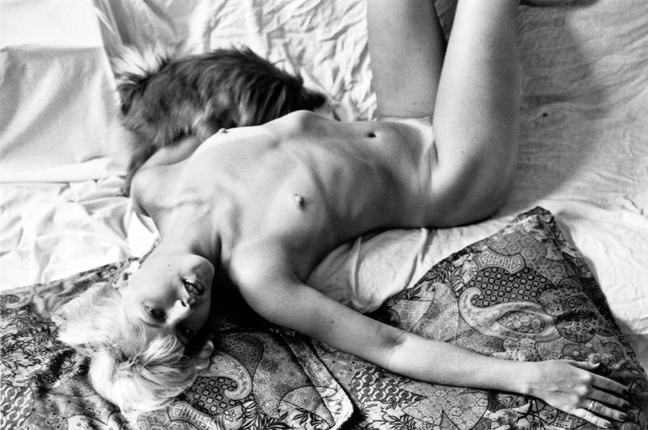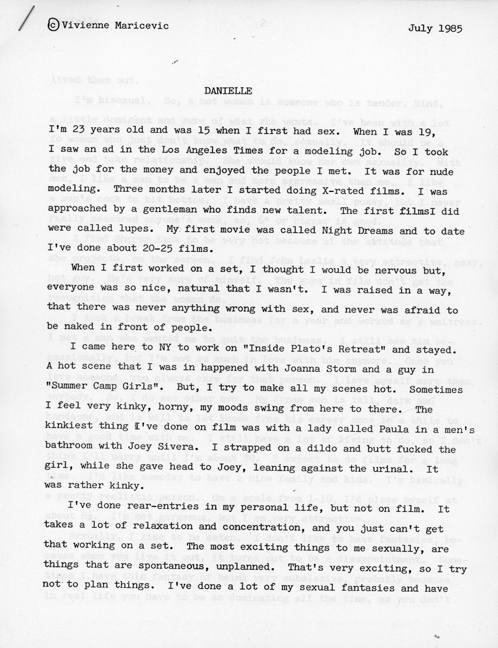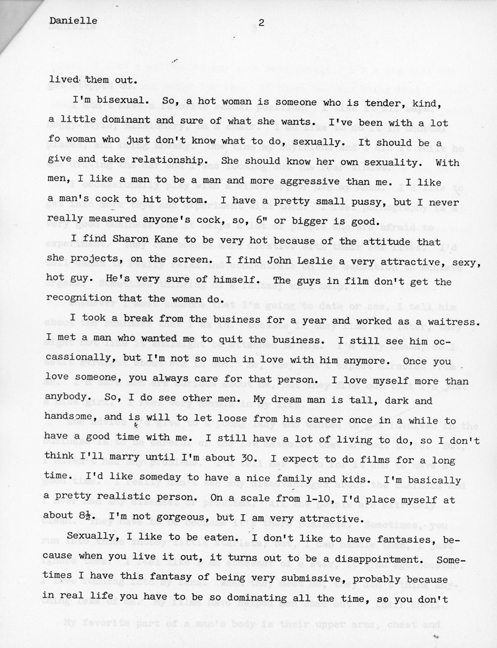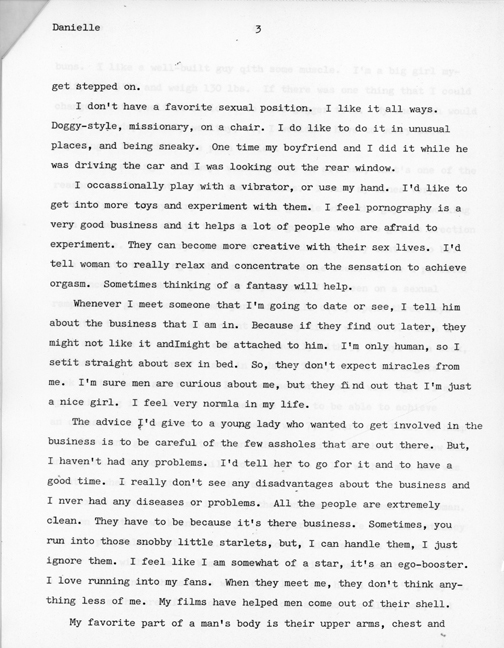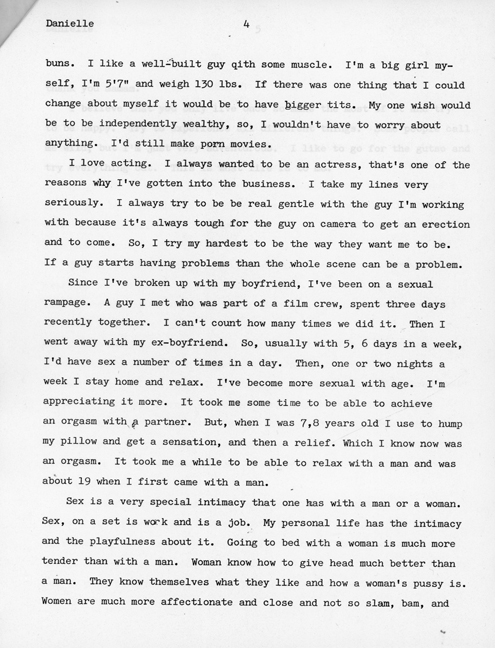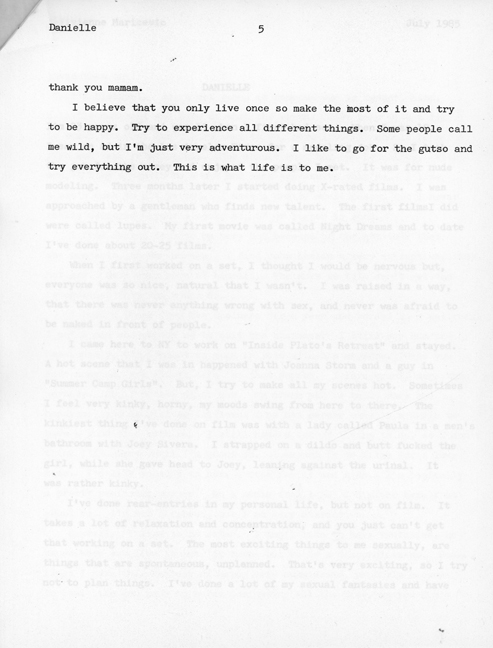 *
Sparky Vasc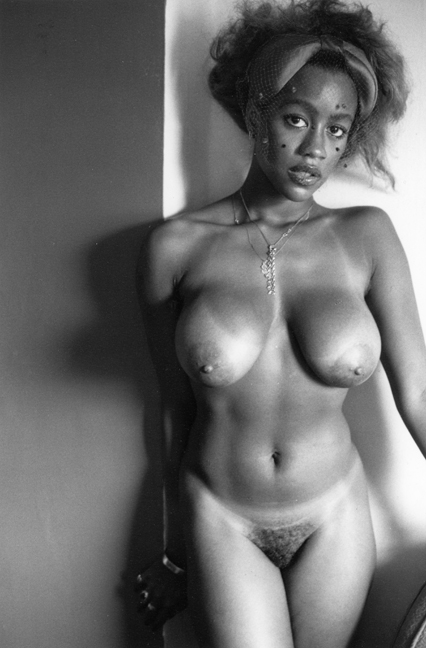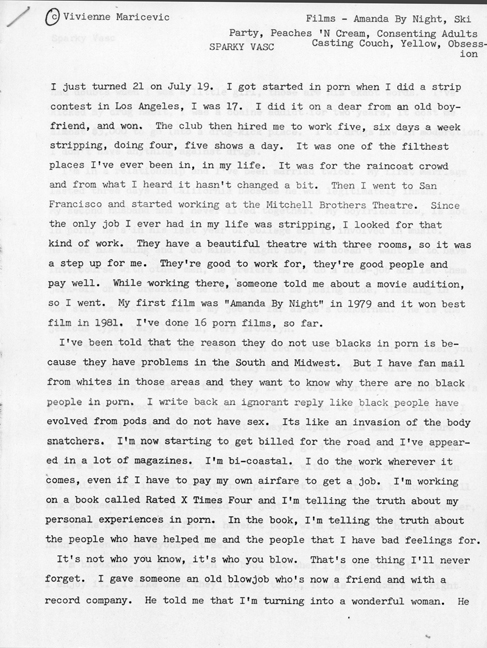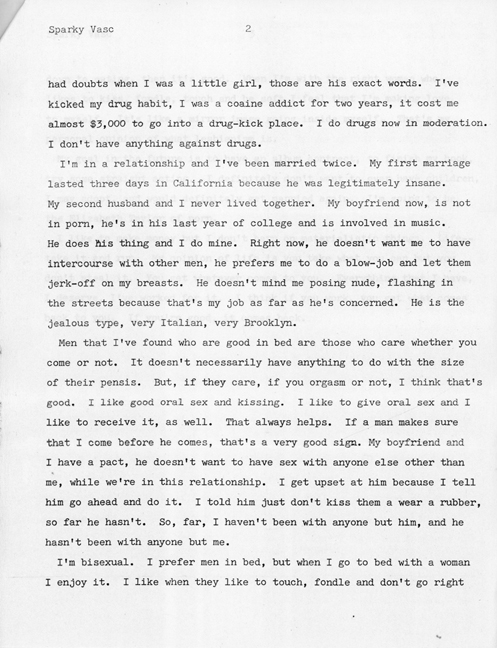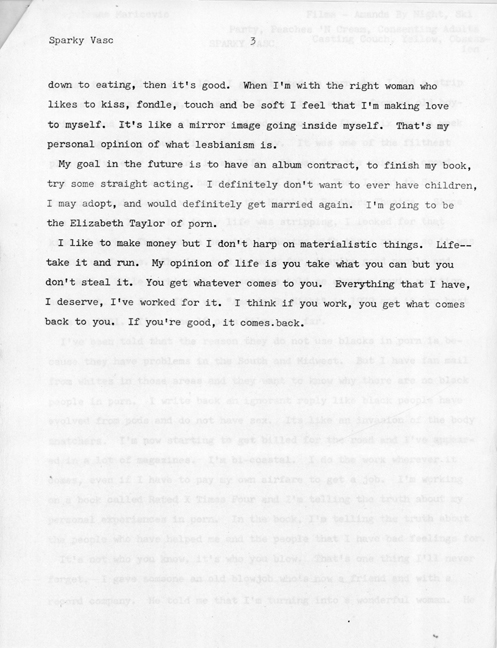 *
Samantha Fox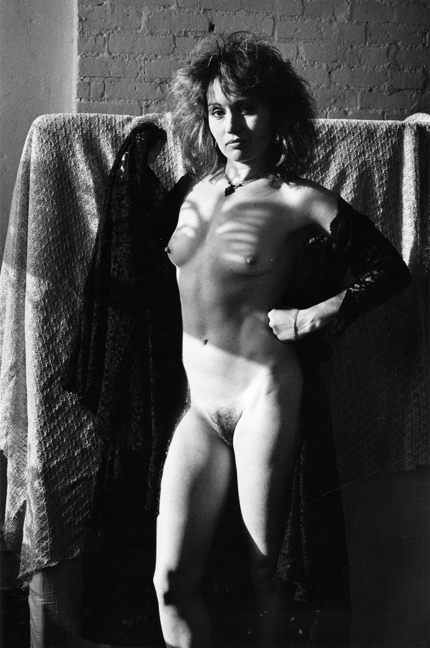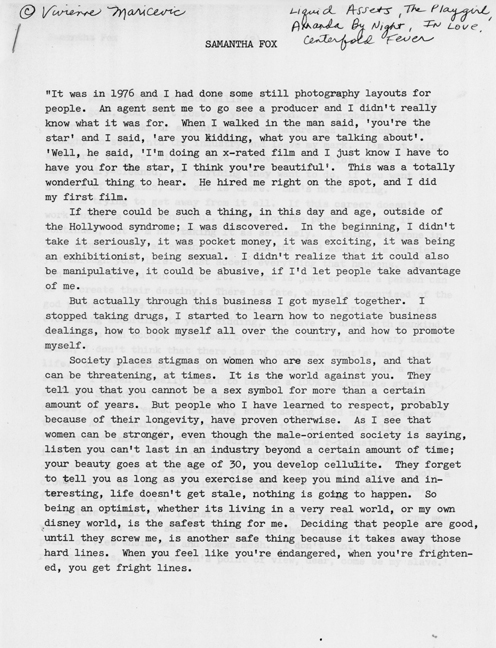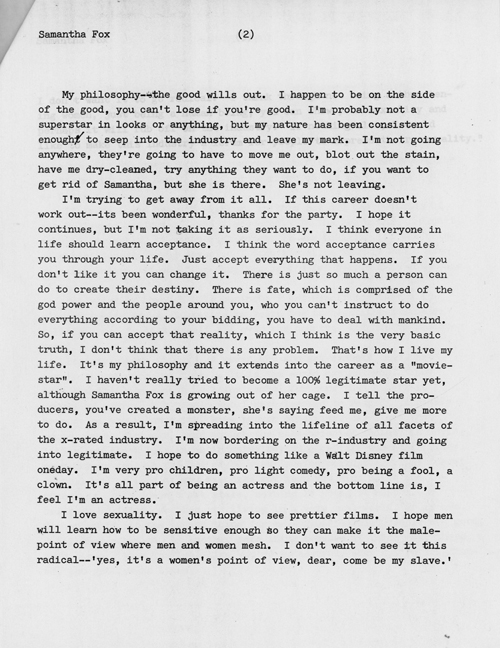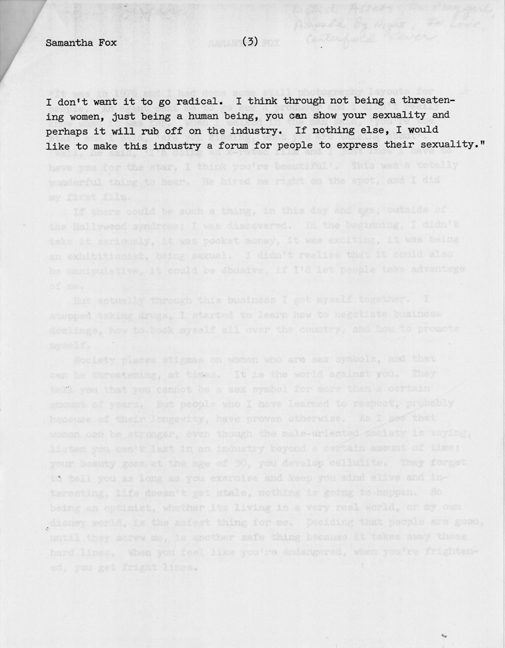 *
Tish Ambrose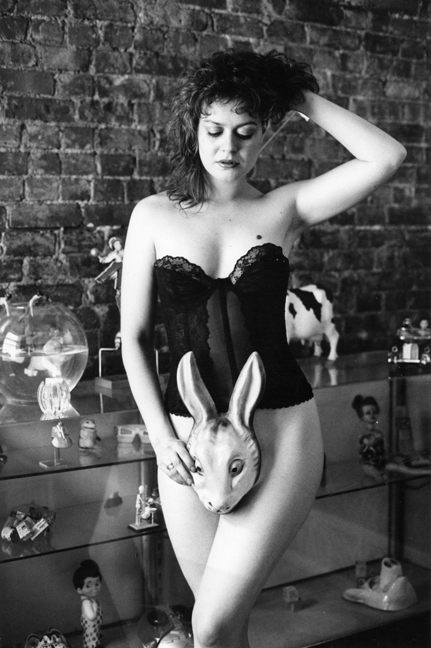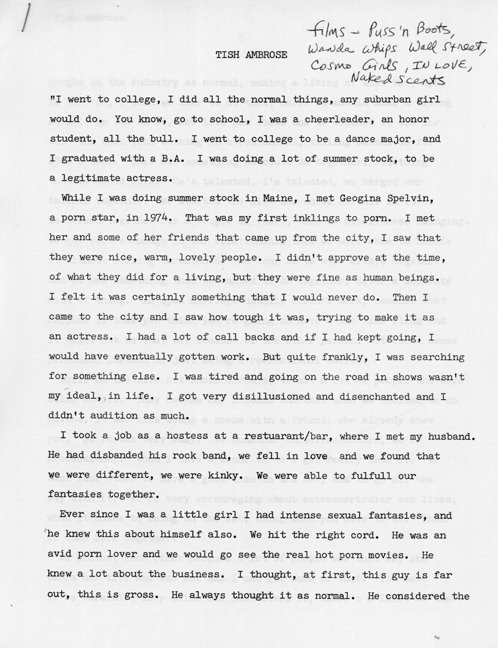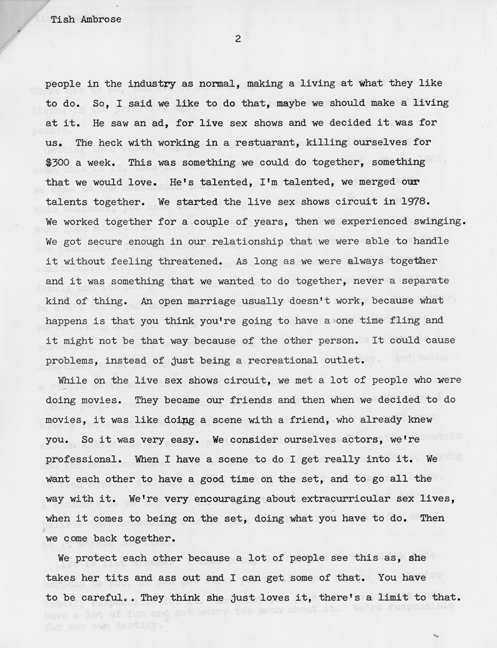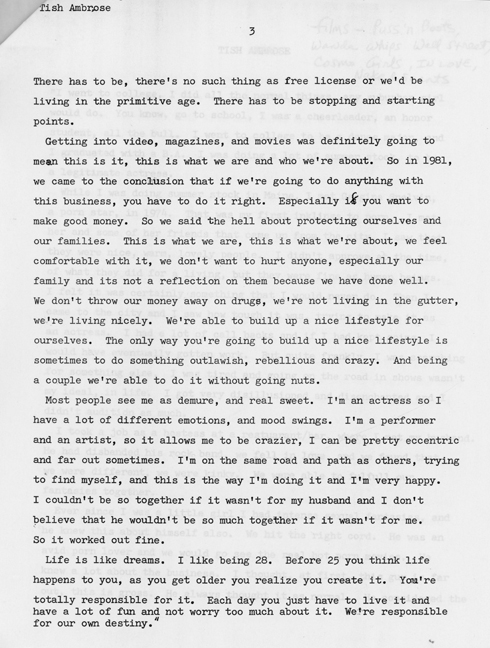 *
Other portraits: Marc Stevens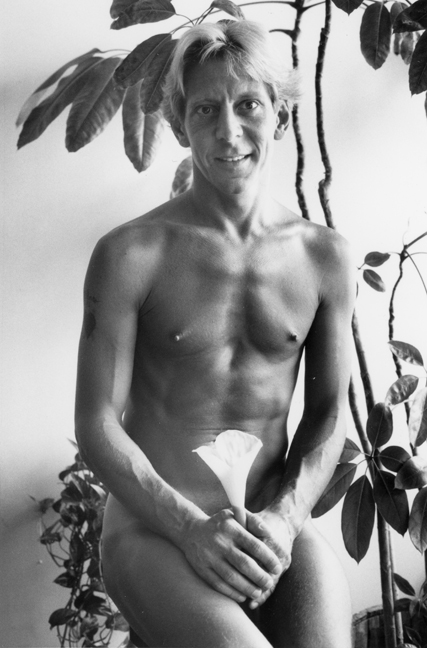 *
Tasha Voux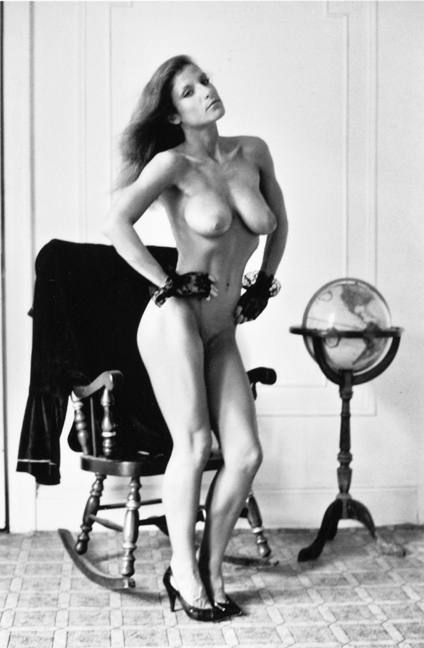 *
Vanessa Del Rio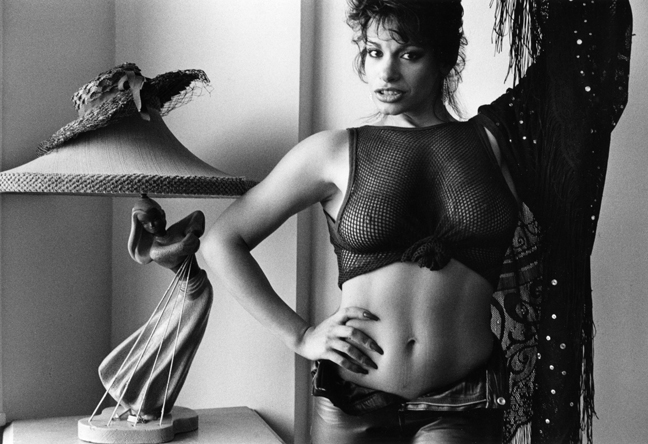 *
Kandi Barbour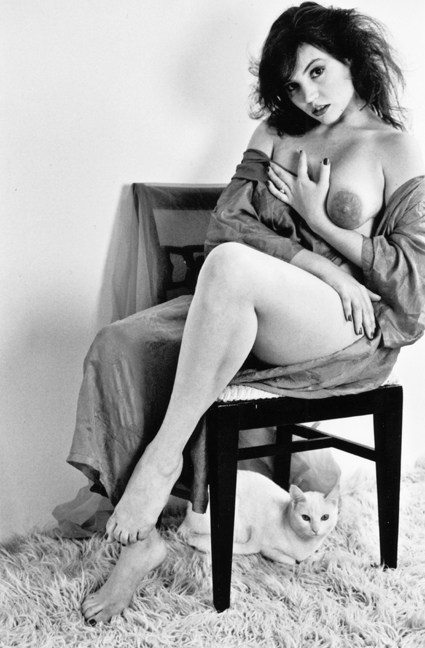 *
Photographer and interviewer, Vivienne Maricevic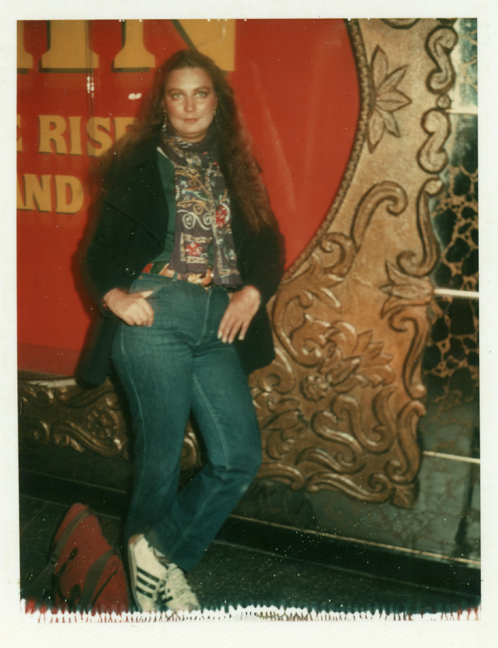 Times Square, 1980s
*