After The Rialto Report recently published an article about the making of the adult film 'Defiance' (1975), we received much correspondence from you about its star, Jean Jennings.
When we contacted Jean prior to her passing in 2011, the first film she asked about was one of the first she made, a surrealist drama directed by William Sachs called 'There Is No 13' (1974).
This week we share rare and unpublished photos of Jean taken on the set of the film.
Many thanks to William Sachs for the photos featured in this article.
_______________________________________________________________________________________________
'There Is No 13' (1974) is in no way an adult film.
It is a dark comic fantasy about a Vietnam War survivor's romantic flights of fancy, as he remembers the 12 women he has been with. But, there is no 13. It was partially based on Bill's first-hand experiences with wounded soldiers from when he'd been an Air Force medic.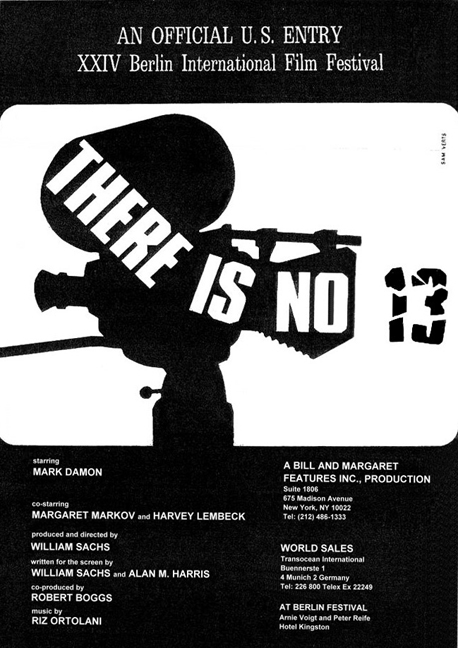 The film switches genres and styles, mixing absurdist and realist elements. It was shot by cinematographer Ralf Bode, who later worked as director of photography on Saturday Night Fever, Gorky Park, The Accused, and was nominated for an Academy Award for work on Coal Miner's Daughter, as well as Al Goldstein and Jim Buckley's SOS: Screw on the Screen. It also features a score from Riz Ortolani, the prolific Italian composer responsible for the music in films such as 'Mondo Cane' (1962).
'There Is No 13' was made for just $40,000. Bill remembers, "A lot of that was just for the 35 mm film stock, as we made deals with the lab, equipment rental, and the crew to work for much less than normal."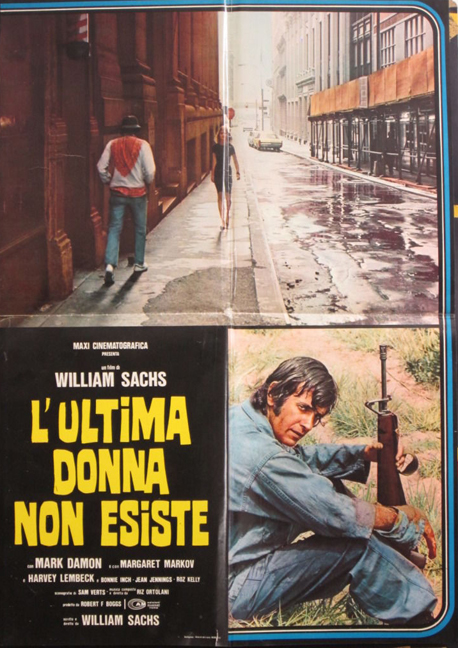 It was entered into the 24th Berlin International Film Festival, where it polarized audiences due to its subject. During the screening, there were protests, with people shouting, and someone turning the light in the auditorium on and off.
A judge told Bill that the film should have won a Golden Bear award but that it didn't only because the jury was worried about the public reaction to a winning film being so controversial.
"They were protesting American films," says Bill. "In the end, the judges wanted to give it the Golden Bear, but they were afraid to give it to an American film because of the Vietnam War. So they gave it to a Canadian film, 'The Apprenticeship of Duddy Kravitz.'"
One critic, Piet Ruivenkamp, wrote, "Unforgettable masterpieces of film that are written in golden letters in the records are rare. There Is No 13, a debut by the young American, William Sachs, is one such masterpiece. Undoubtedly, Sachs, whose remarkable fantasy film gives indications of a new direction in film storytelling, is influenced in his structure by the synthesis of reality and imagination of Fellini, Resnais and Bunuel. Yet this style has been further developed. We will be hearing again from William Sachs. He has it in his hands."
'There Is No 13' starred Mark Damon (who had starred in Radley Metzger's 'Mother' the previous year), and Jean Jennings as 'Number Twelve'.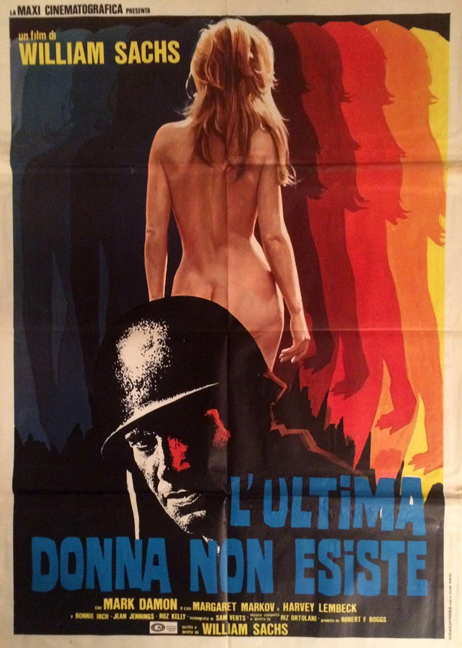 Speaking to Jean, she asked us if we could send her a copy of 'There Is No 13'. She told us she had happy memories of it, and wanted to see it again.
Sadly we were unable to oblige: The film has been considered lost since it was first released. The only known copy is a sub-quality tape that director William Sachs himself owns.
However Bill has kindly sent us the following stills of Jean Jennings taken on the set of his film.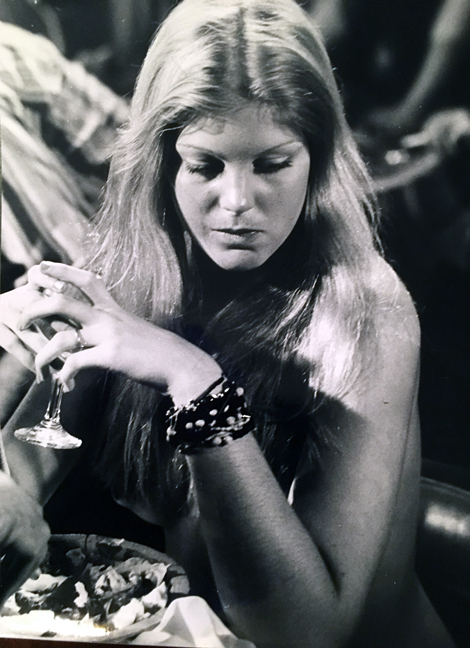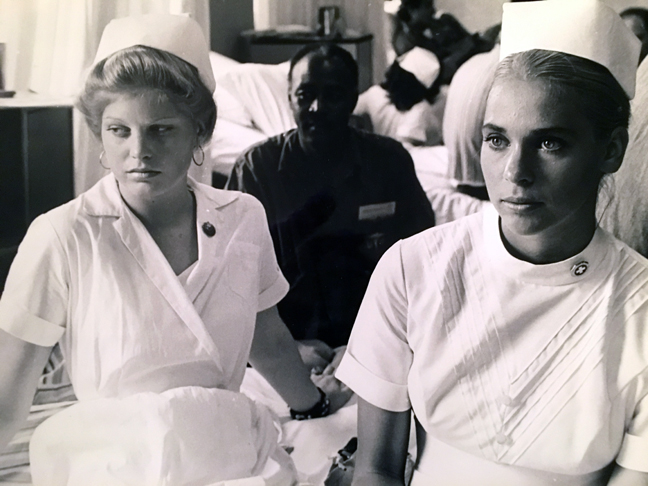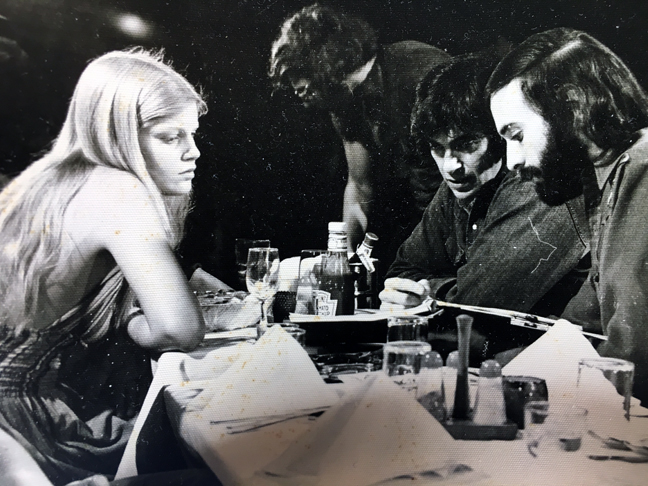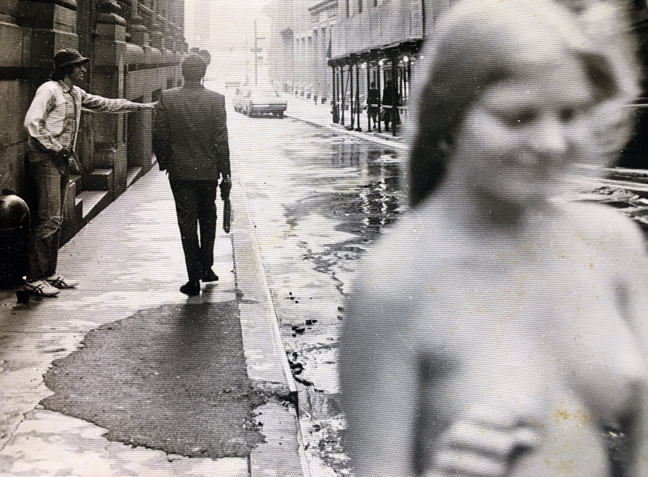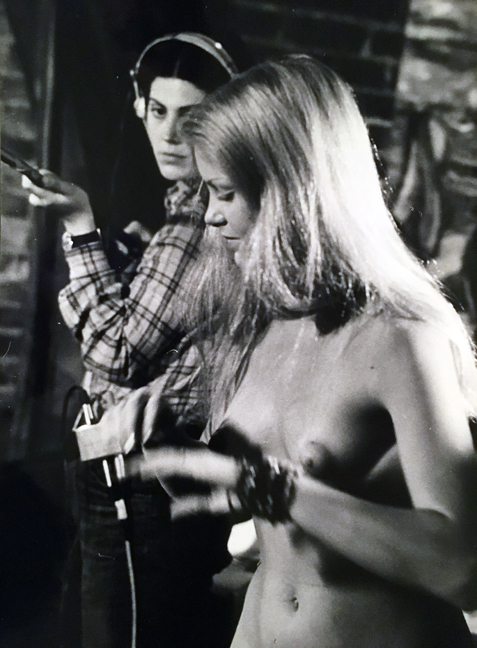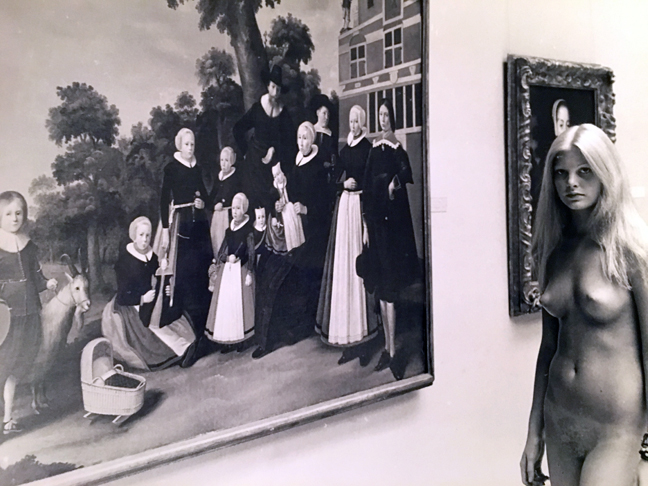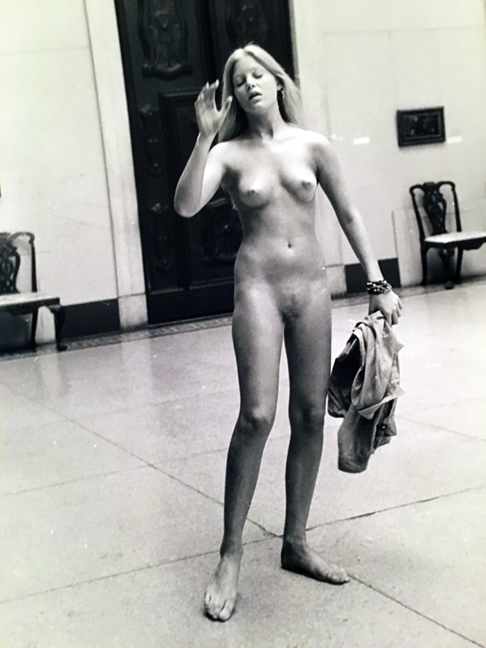 *