This year we lost our friend, Candida Royalle.
Recently fellow actor Alan 'Spike' Adrian (born John Mozzer) kindly sent us a selection of Christmas cards that Candida and her then-husband Per sent to friends in the early 1980s. Candida drew each one individually – and we thought that sharing them with you would be a perfect way to close out the year.
Thank you for all your friendship and support over the last twelve months. We're on vacation for a few weeks. See you in 2016!
Many thanks to John Mozzer for sending us Candida's cards to use in this article.
________________________________________________________________________________________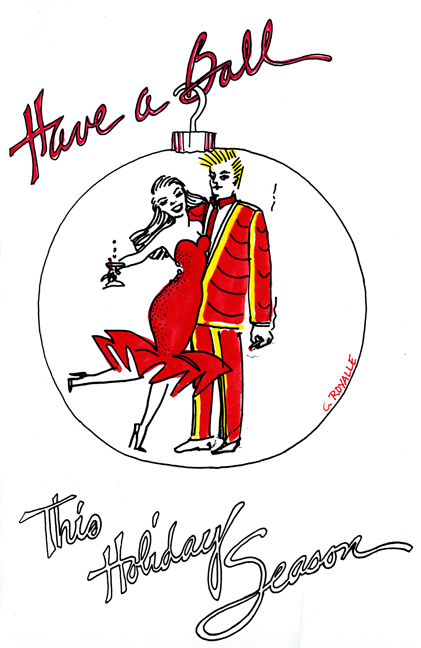 Christmas card (1982)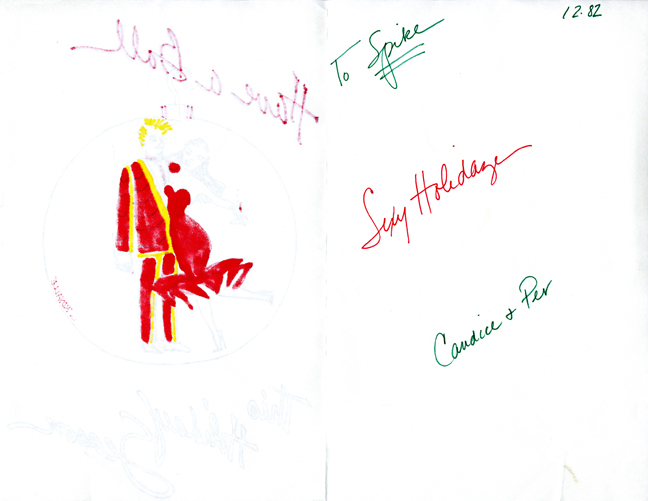 Inside of Christmas card (1982)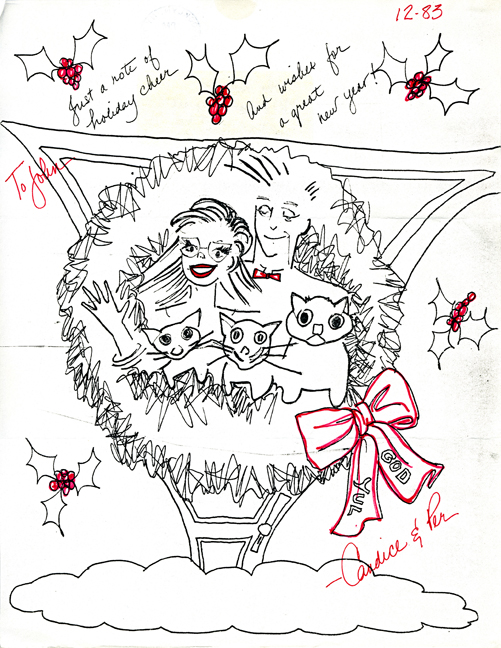 Christmas card (1983)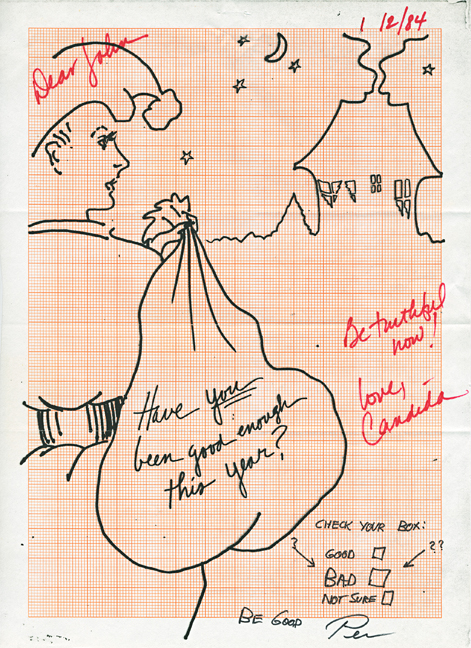 Christmas card (1984)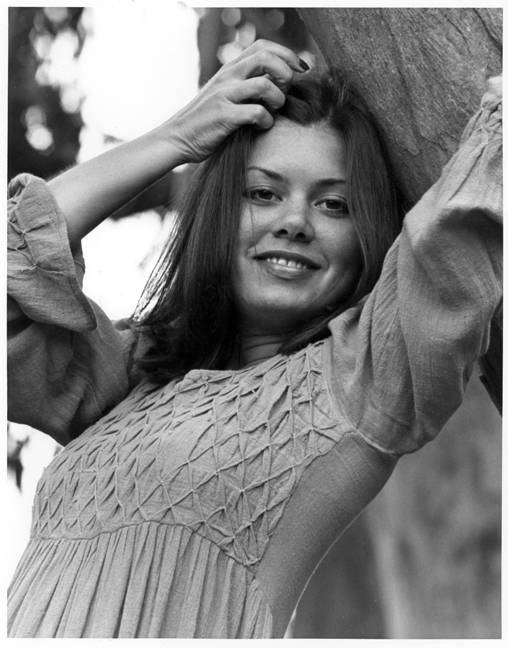 Happy Christmas, Candida