Podcast: Play in new window | Download
Subscribe: RSS
As The Rialto Report heads into an Easter break, we present an all-new podcast about the making of Centurians of Rome, a story we broke a few years ago, but that has been absent from our site since then.
The film has been the subject of much speculation since the movie was first released in 1981.
– It was supposedly the most expensive gay porn film up to that point
– It was allegedly funded using the proceeds of a robbery
– It was claimed to be owned by the prestigious Lloyd's of London insurance company

But what is the real story?
The Rialto Report has tracked down and interviewed over 30 people to find out the truth – from those connected to the making of the film, FBI, police and lawyers, as well as friends and family of the protagonists.
In this installment of The Rialto Report, the full story behind Centurians of Rome is finally told. It is the story of three men; a producer, a director, and an actor, and how their lives connected briefly in 1980/81 to make one of the golden age's most notorious films.
We featured the written version of this story two years ago – and now here's the podcast.
With sincere thanks to all those who contributed their memories to this article.
This podcast is 69 minutes long.
_____________________________________________________________________________________
'Centurians of Rome' (1981)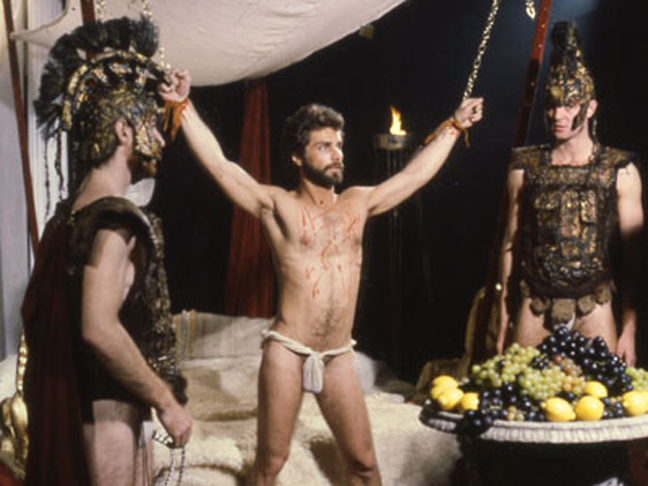 George Payne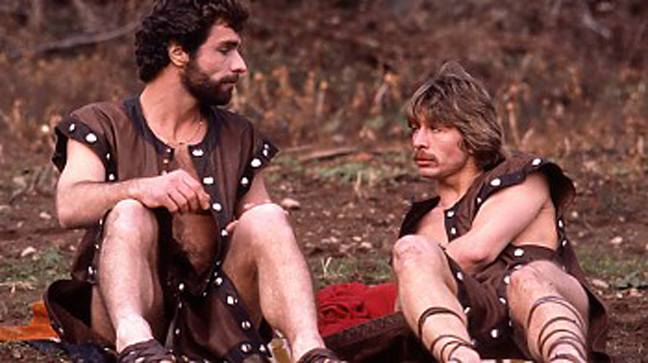 George Payne and Scorpio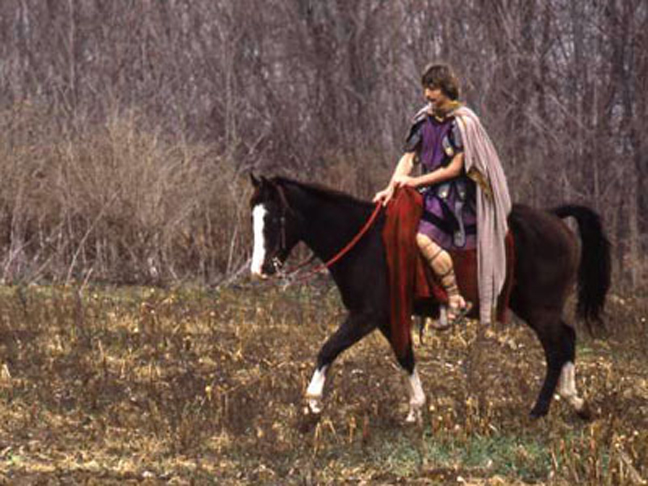 Scorpio tries to control an unresponsive horse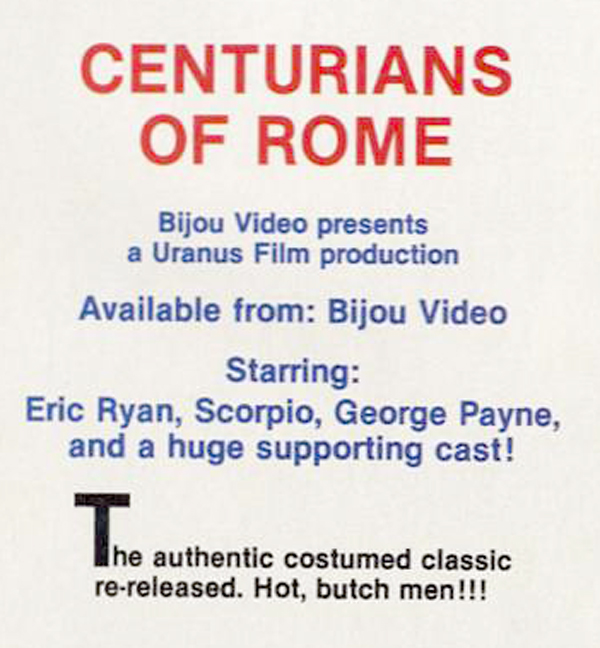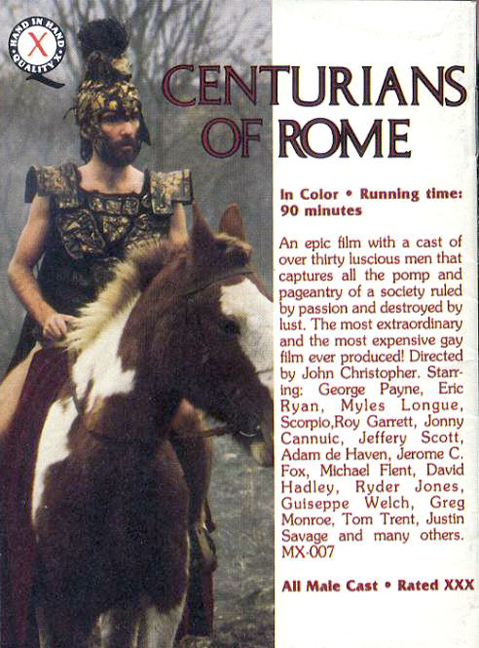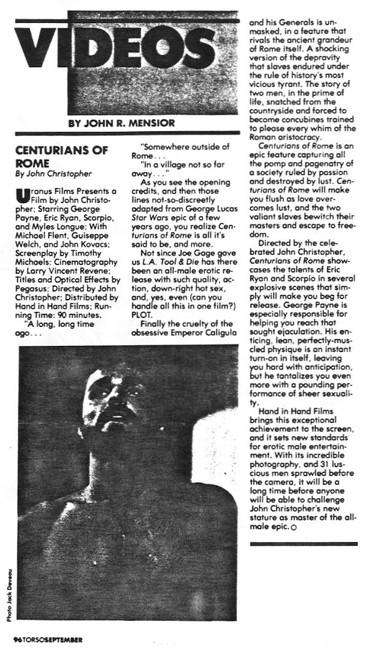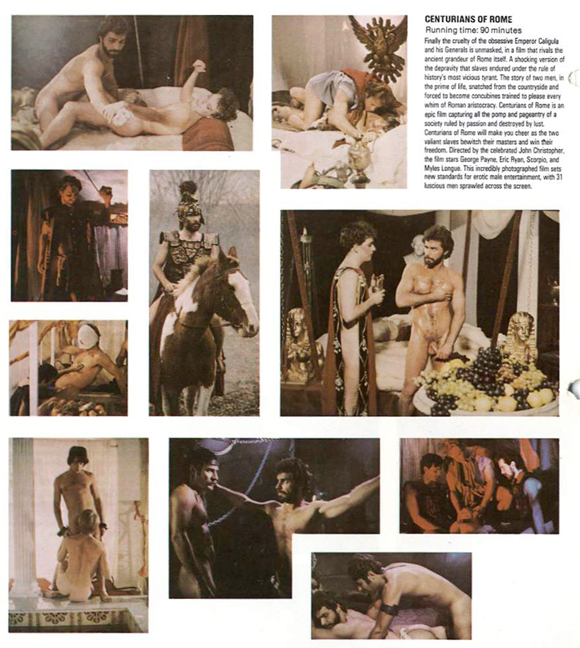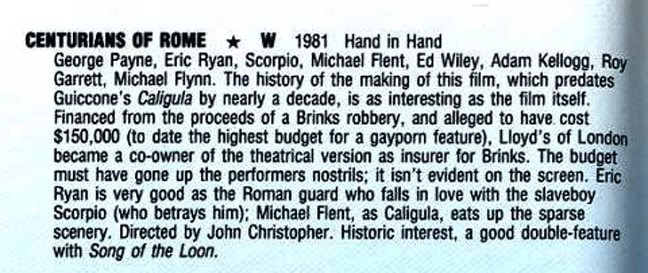 *