Almost forty years after her career in adult films, Terri Hall continues to fascinate. Barely a day goes by without someone contacting The Rialto Report to ask for information about her life.
Terri had a brief but memorable involvement in the golden age, with appearances in films such as The Opening of Misty Beethoven, The Story of Joanna, and Through The Looking Glass.
Her striking yet haunting looks, vulnerable manner, and lithe movement cast a spell whenever she appeared on screen.
In this Rialto Report, we learn about Terri through one particular relationship she had – with the artist Sir Alex Schloss – and feature a selection of photos of her that were taken by Alex in the early 1970s.
With special thanks to Gloria Schloss and Jennifer Arnold.
Sir Alex Schloss' artwork can be seen and purchased here, and Gloria Schloss' artwork can be seen and purchased here.
_______________________________________________________________________________________________
Sir Alex Schloss had a studio on Eighth Avenue in the Times Square area of New York. The studio was on the top floor of a low-rent building reserved for artists of all stripes.
He took the space in 1972. The area may have been one of the sleaziest in town at the time, but the studio was a haven. It was spacious, open, and topped by a skylight that bathed the room in bright, natural light. It was a perfect place to take photographs of the models who came to pose for him.
Sir Alex died in 2011, but the studio is still there, unchanged since the early 1970s. Nowadays the walls are covered by his oil paintings, and his favored themes are evident: New York cityscapes of Central Park, Fifth Avenue, and the Plaza Hotel, horses, and ballet dancers. Lots of ballet dancers. Today his widow, and fellow artist, Gloria lives in the studio surrounded by a life's worth of art. She may be 94, but she carefully keeps everything relating to their artistic lives preserved and intact in the space. And her memory is sharp as a tack.
*
Alex Schloss was born in New York City in 1921. An early love of gambling led him to take up boxing, with some success, to cover his financial losses. He boxed in basement clubs around the city where he became known as the Walloping Welterweight on his way to winning Golden Gloves titles. He joined the army and served in the Pacific in World War II, and when he got out he took advantage of the GI Bill to become a hairdresser.
But Alex had seen too much of the world to settle for life in a humdrum hair salon, so soon he was working in the fashion world styling models. Miss Universe 1962 was one of his clients.
Alex's contact with models also gave him the chance to indulge in his great love, painting. He developed a style that gave his paintings a deeply textured and 3-dimensional quality by mixing oil paint with sand and marble dust. In the 1960s, he started to exhibit his paintings – including at the 1964 World Fair and the Brooklyn Museum – and received commissions from an eccentric and eclectic mix of the rich and famous, including the royal family of Morocco, wealthy industrialists, and performers like John Huston, Barry Manilow and Herve Villechaize. His interest in ballet led to portraits of Nureyev, Baryshnikov and Susan Jaffe. He and Gloria frequently traveled to Europe, and became friends with old-money nobility – such as Count Bonifazi of Italy and Monaco. The Count was impressed with Alex's work and conferred upon him an honorary knighthood.
In 1972 Alex became the owner and curator of the much-loved Gallery At The Plaza Hotel – a position that he would keep for the next 30 years. The Gallery was a place where Alex could show his work, hold parties, and mix with the wealthy visitors to the hotel – many of whom bought his work.
*
One day in 1973, Terri Hall, a 20 year old ballet dancer from upstate New York, came into the Gallery. She was just back from Europe where she'd danced for the Stuttgart and Monte Carlo City Ballet companies, and was looking to earn some extra money as a model. Alex was happy to hire her.
Terri first posed for countless photos in her ballet costume, then for nude pictures. After a while she sat for Alex in longer sessions so that he could paint her. Her only stipulation to Alex was that he never reveal to anyone that she posed nude for him. She feared her family's reaction, concerned they wouldn't understand her new life in the city.
Alex and Terri bonded quickly. Over the course of many sittings, they spent hours in each others company and developed a close friendship. Alex became a father figure to Terri, and Terri opened up and talked to Alex about her life, her dreams and her family. Terri had an unusual duality about her. She was strangely shy while also enjoying the limelight of performing. She also came across unusually innocent yet clearly sexual too.
She was still dancing when she and Alex met, but the work seemed to be drying up and she was looking for new ways to make money. Alex liked and admired her; he even tried to set Terri up on a date with his teenage son Paul. But Paul chickened out when confronted with the idea of dating a physically formidable woman such as Terri so it never happened.
*
Alex and Terri's friendship soon extended beyond the modeling work, and Terri would call Alex often from her apartment in Soho to talk and ask for advice. She was living in a troubled relationship with a fellow dancer, someone Alex believed was named Steven. Terri was by nature submissive, but Steven's behavior verged on the abusive. He exerted a mind-control over her that could leave Terri distraught at times. It was Steven that decided what Terri could – or more often couldn't – do. Together they seemed to be playing out an S&M affair. Alex also remembered that Steven was mainly interested in making money, and that extended to ways that Terri could make money for him. Alex was concerned for Terri.
One day Terri mentioned that she was considering making a film. One of the new-ish wave of explicit adult films that were in vogue. Alex tried to talk her out of it. He said it wouldn't be good for her future. He said that she should think about dancing or teaching instead. Terri countered that she'd always wanted to be an actress. She loved the theater and this would give her the chance to learn how to act. Besides, Steven thought it would be a good idea.
Terri went ahead and appeared in a string of X-rated films after that – a few of them featuring Steven as well. She used a variety of names – National Velvet, Judy Holland – but unusually for the era, she appeared most frequently using her own. Alex was aware of the films but didn't ask questions. He had no interest in pornography. That was her life, her choice. He continued to act as a reliable, calming presence in Terri's life.
Once Terri invited Alex and Gloria to watch her dance with Steven. Steven had rented a dance space and they were putting on a show. When Alex and Gloria turned up they were struck by how dark and sinister the atmosphere was. Neither of them felt safe, so they made their excuses and left before the entertainment started.
*
Alex and Terri continued to see other until one day in late 1977 when Alex received a phone message from Terri. She thanked him for their close friendship but said that he wouldn't hear from her again. True to her word, Terri disappeared and never again contacted Alex.
The consistent rumor among her friends was that Terri's family had found out about her life in New York and had staged an intervention, coming down from her home town of Elmira and forcibly taking her back.
Over the years, Alex and Gloria often wondered what became of their friend. Gradually all of the oil paintings that Alex had painted of Terri sold, but the reams of photos he took – hundreds of them – were kept in filing cabinets in the studio.
*
In early 2007 The Rialto Report tracked Terri down to a nursing home in Athens, PA where she was living, suffering from ill-health. We spoke with her. Sadly she passed away later that year.
We are indebted to Gloria Schloss for sharing Alex's previously unpublished photographs of Terri with us, and we're pleased to share a selection here.
Terri Hall: Ballerina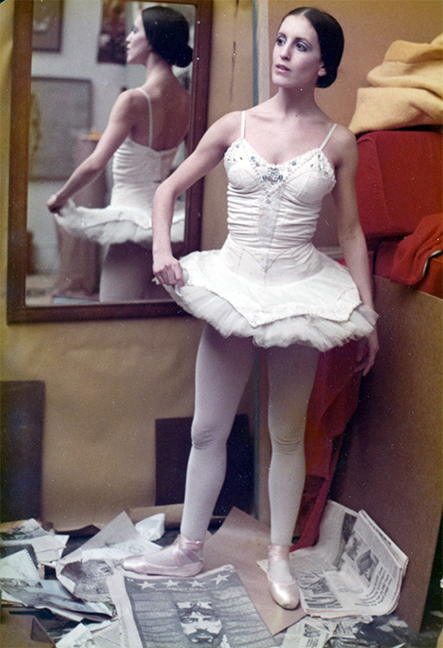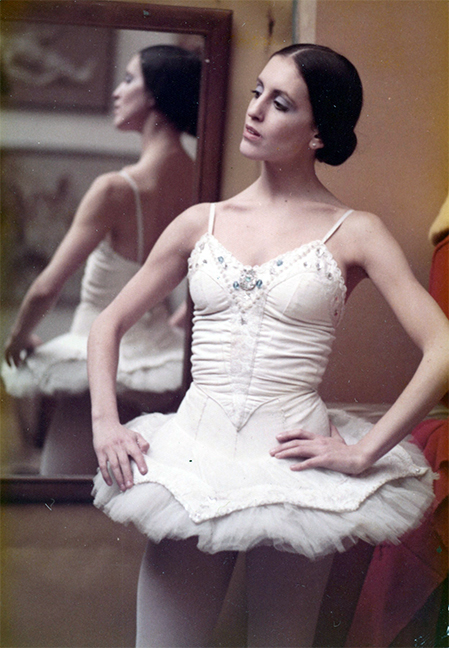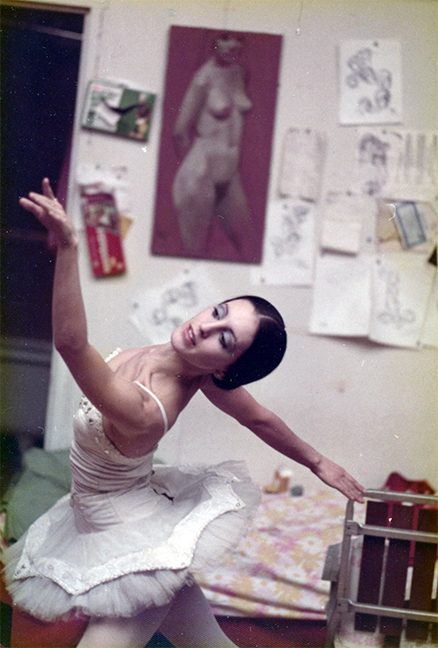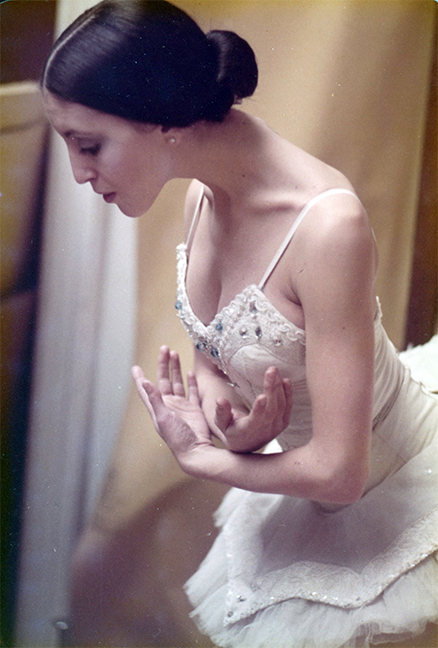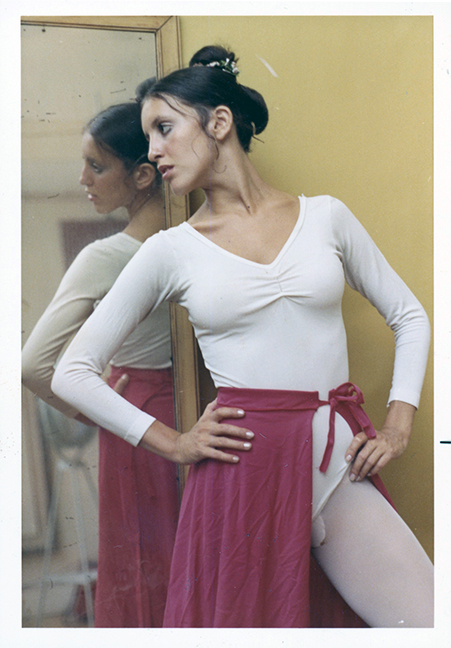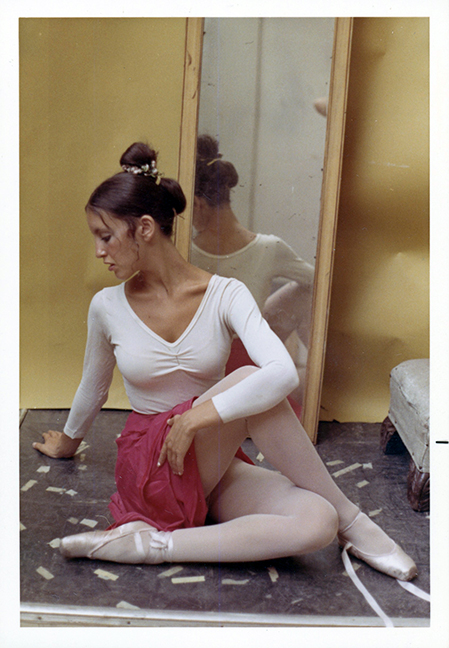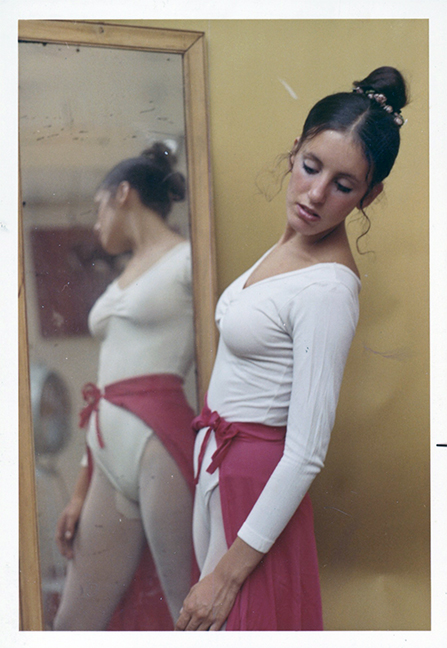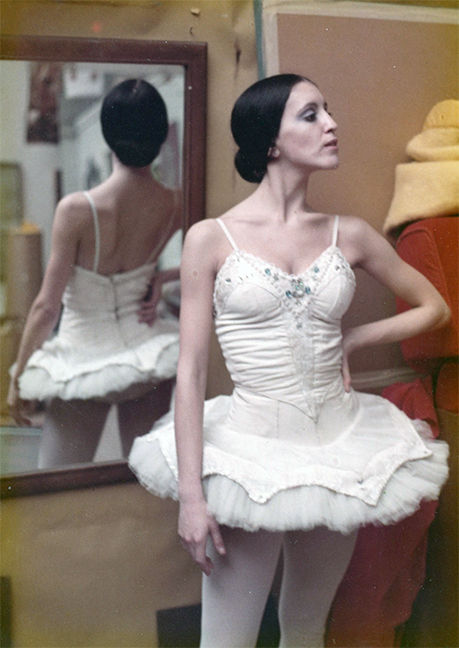 Terri Hall: Studies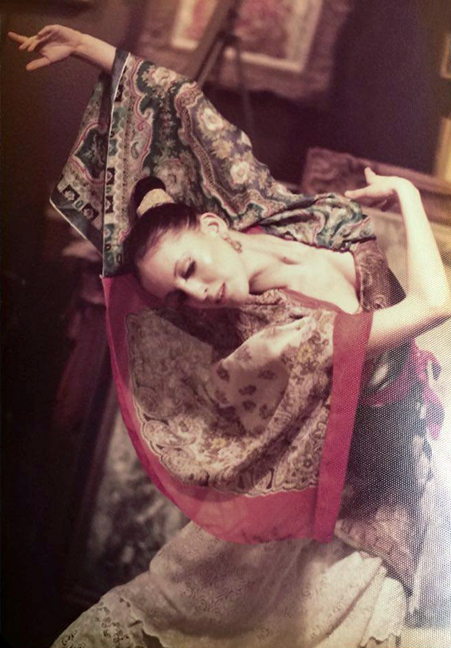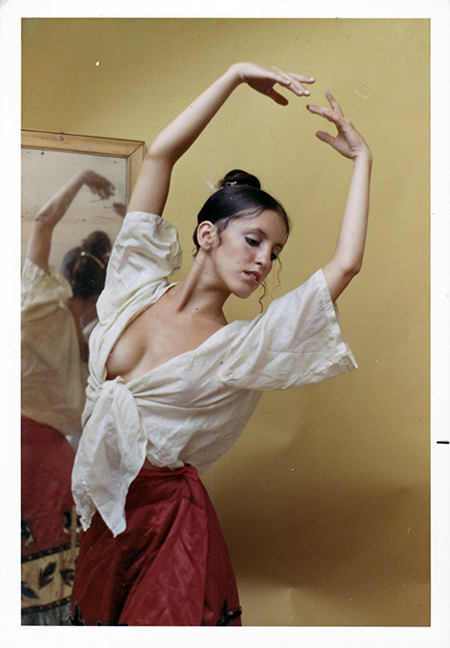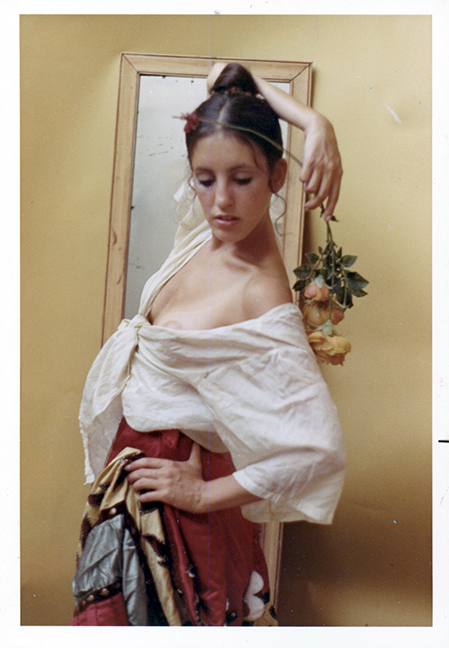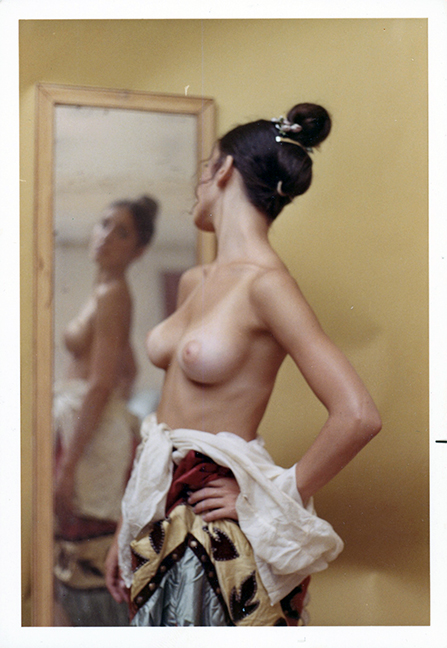 Terri Hall: Nudes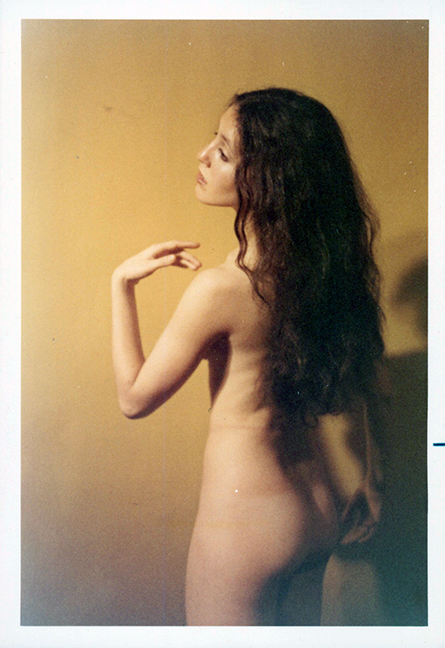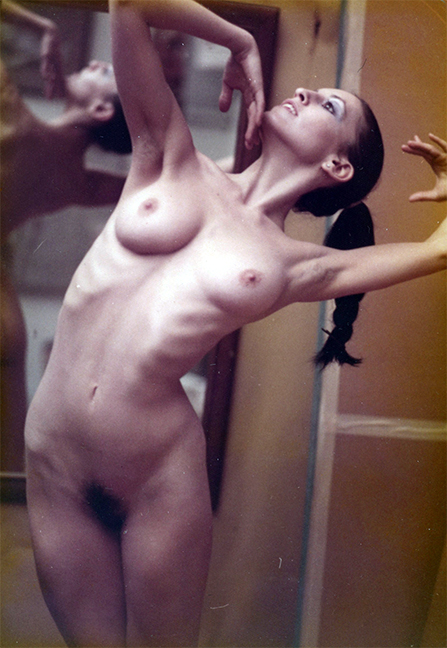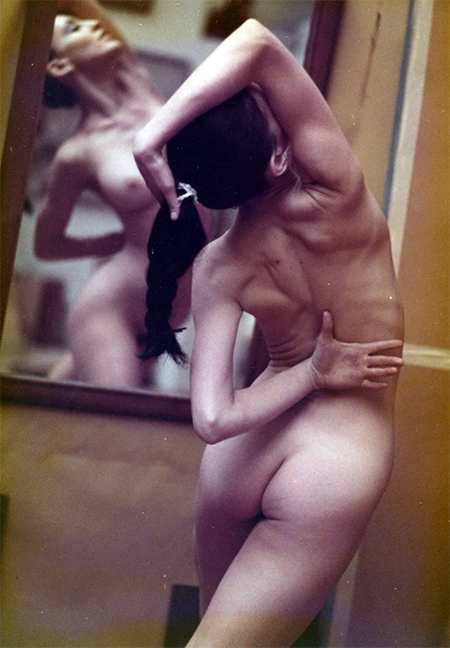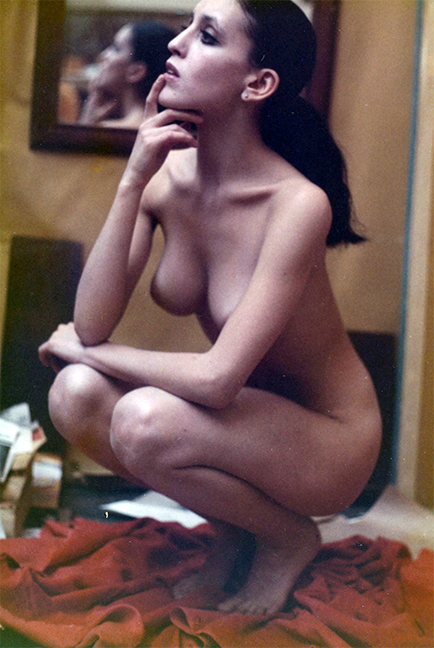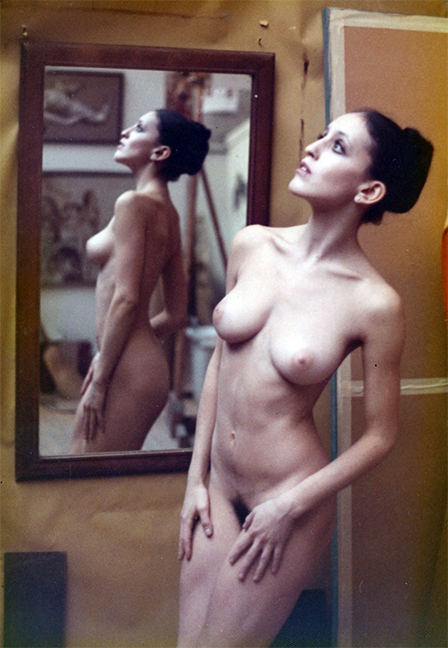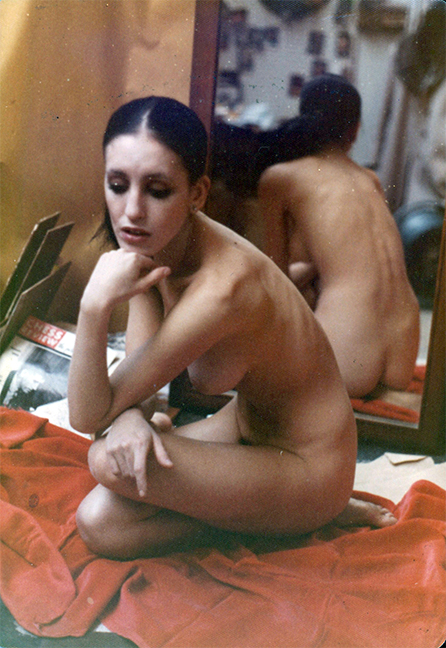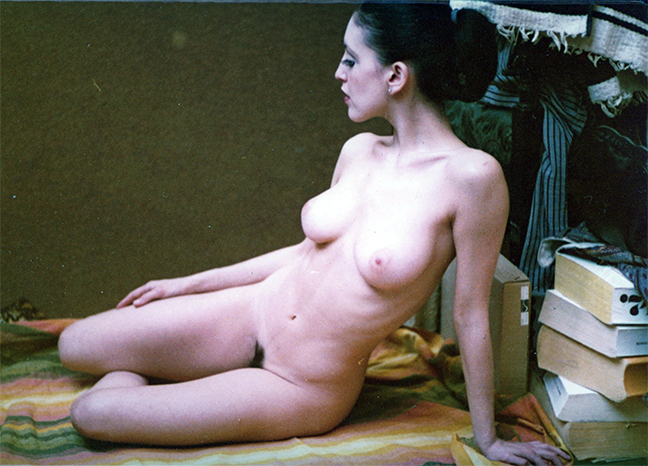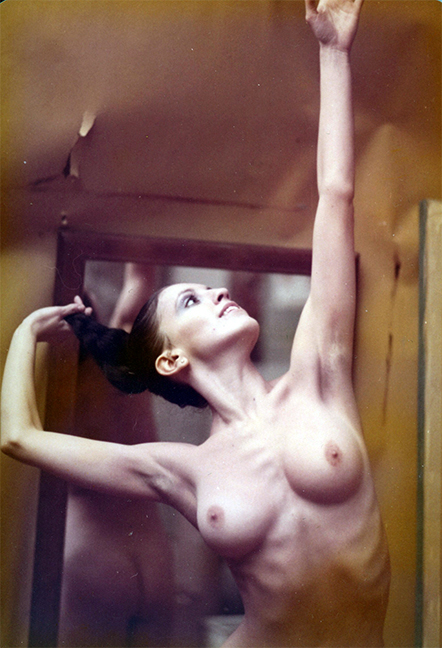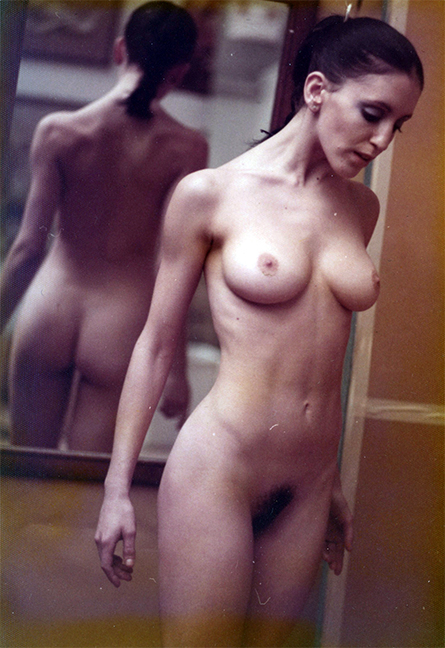 Terri Hall: Flower Portraits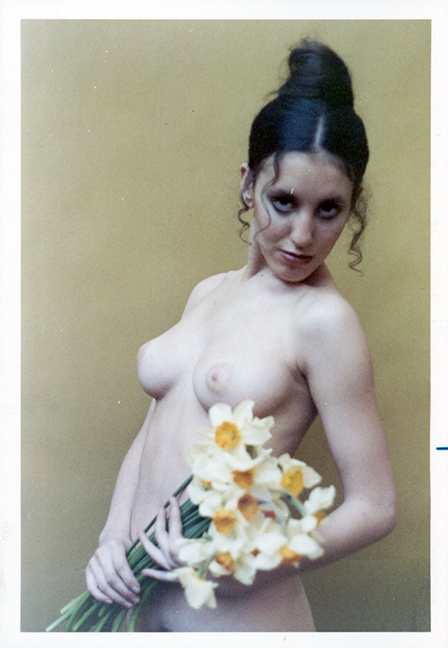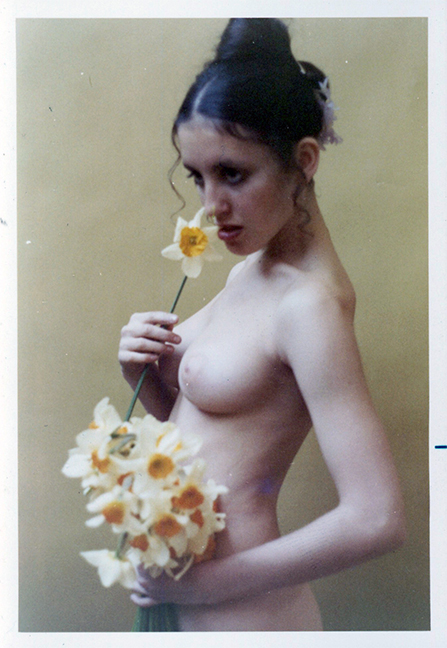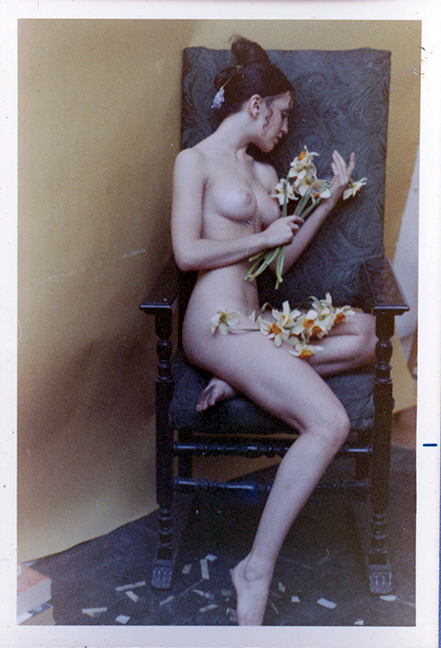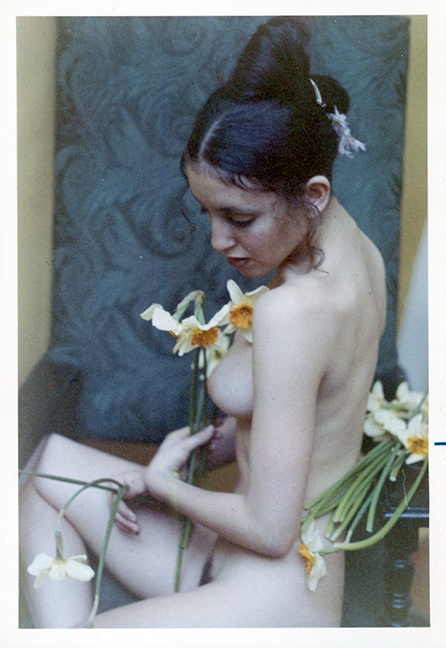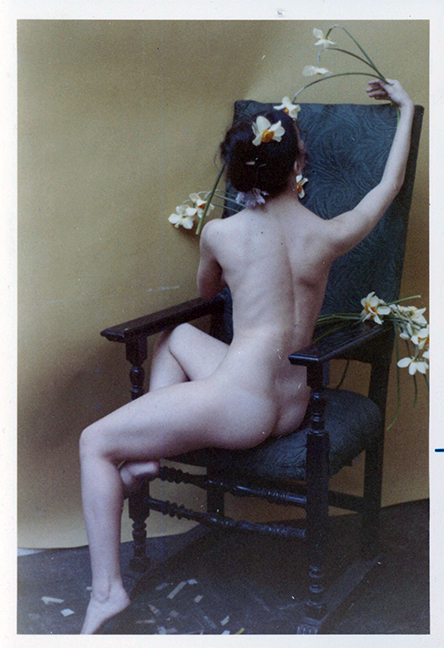 Sir Alex Schloss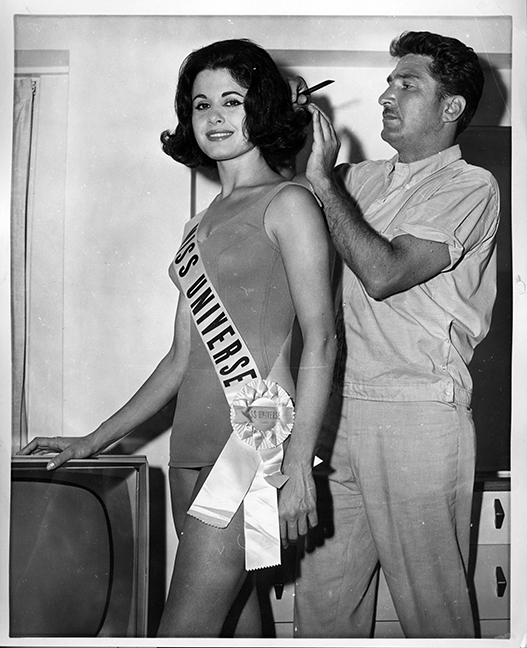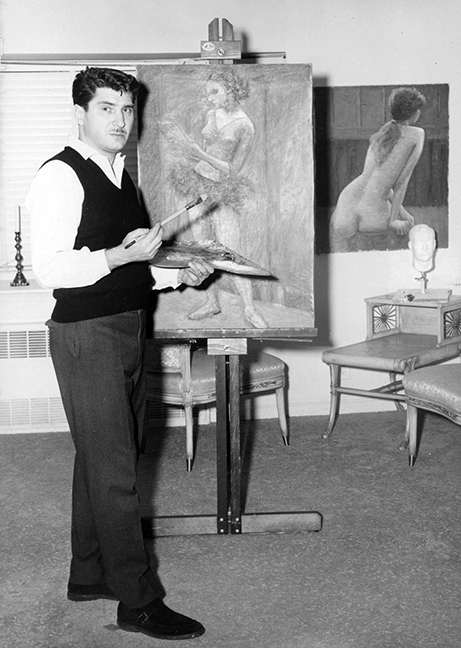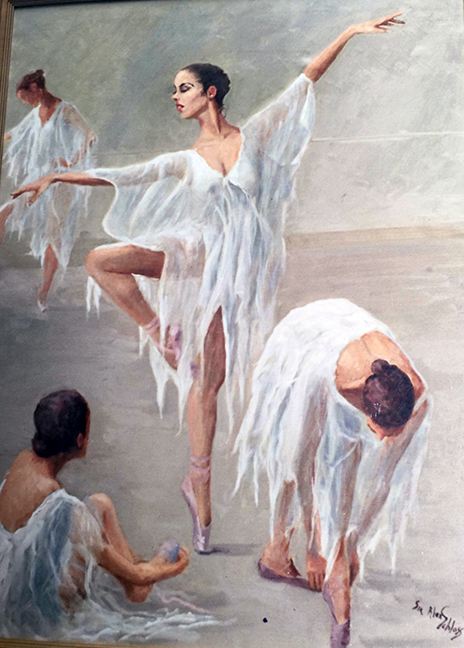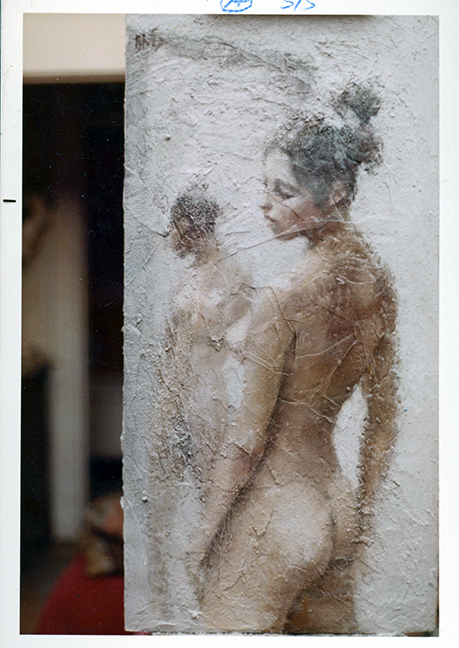 Gloria Schloss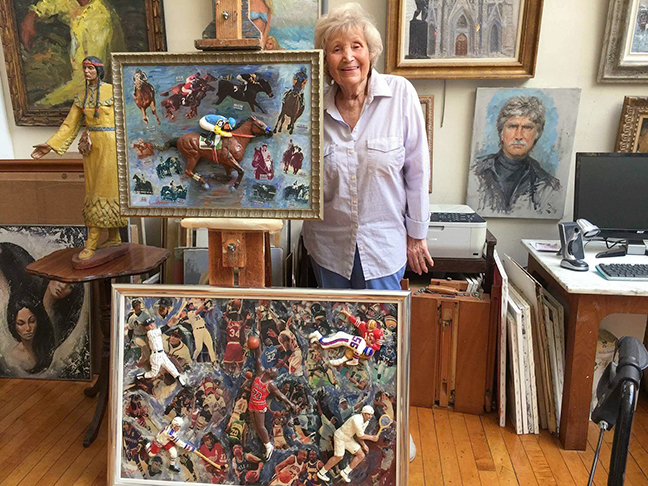 *