SOLD OUT
Due to popular demand, we're bringing back a limited run of our signature Rialto Report t-shirts. It's been six years since they were last available when they sold out within weeks.
Shirts will only be available for as long as our current inventory lasts so now's the time to buy one!
With special thanks to our wonderful model above, the incomparable Irene Silver, daughter of golden age star Jeanne Silver.
Rialto Report t-shirts are now available for $20, U.S. shipping included.
For international shipping, contact us for a price quote.

Gildan DryBlend 50/50 T-shirt
Color = orange
Pre-shrunk poly/cotton blend
Available in standard men's M, L, XL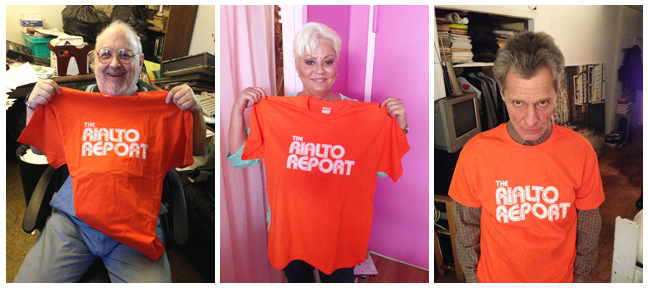 with thanks to the late and much-missed Carter Stevens, Seka, and George Payne
*