Podcast: Play in new window | Download
Subscribe: RSS
On this episode of the Rialto Report, we take a look at Barbara Broadcast – one of the great New York adult film of the 1970s.
We're joined by two actors who each appeared in several Henry Paris films: Peter Andrews, the waiter in the restaurant scenes and Michael Gaunt, the business executive who has a lunch-time appointment with Barbara Broadcast. We also speak to Steven Morowitz, the owner of Distribpix, the company that has expertly reissued the Henry Paris catalog in recent years, and adult film academic Laura Marks who returns to the Rialto Report to take a deeper look at the film.
This episode running time is 80 minutes.
_______________________________________________________________________________________________
Barbara Broadcast is the fourth of the seven adult films Radley Metzger made, the first five of them in the 1970s using the Henry Paris name followed by two films he made in the 1980s, The Tale of Tiffany Lust and Aphrodesia's Diary which ended up credited to Gérard Kikoïne.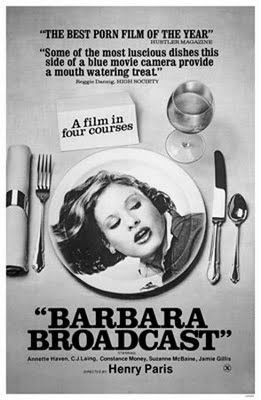 Barbara Broadcast came out in 1977 on the heels of the great success of The Opening of Misty Beethoven the previous year, with all of Metzger's trademark style in evidence – from the production values, the location, the humor and the cast of familiar names from the New York adult film scene.
The plot consists of a day in the life of a famous prostitute, played by Annette Haven, as she's interviewed in a Manhattan restaurant by C.J. Laing.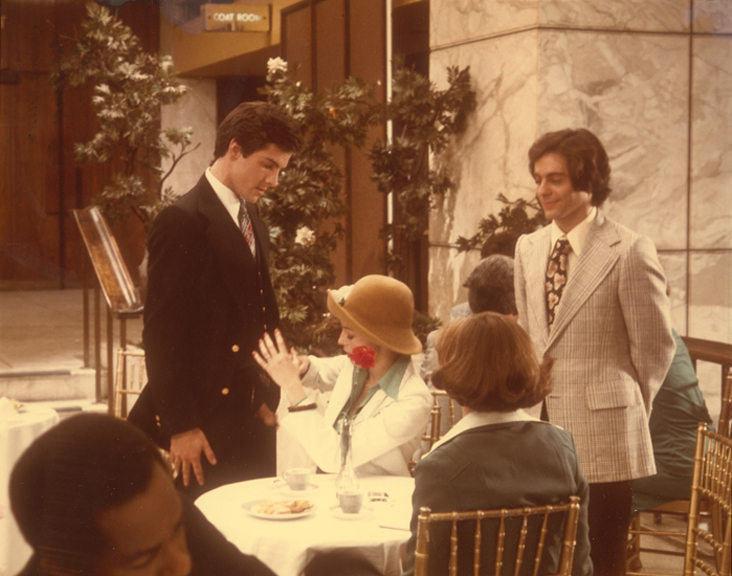 But what was it like to work on this film, especially in the scenes involving a large cast of extras. Where was it shot? Who were some of the lesser-known actors,  such as Shirley Peters the African-American actress who has sex on top of one of the restaurant tables, or the elderly lady who appears in a sex scene with Bobby Astyr? What's the truth about the life and times of Wade Nichols? And what was C.J. Laing like?
'Barbara Broadcast' photographs: